JAZZ BARS IN ST PETERSBURG russia
enjoy Great live gigs, legendary venues
& late night jam or blues sessions

---
Jazz bars in St Petersburg is booming as the city's love for live music and late-night blues sessions is unwavering, especially in the summer. See why!

Saint Petersburg is not only the cultural capital of Russia, the city of imperial splendor, or the Bolshevik revolution, but it is also the birthplace of jazz in Russia. It has undoubtedly become an epicenter for this musical style in the last 25 years, but unfortunately, very few people around the world know that.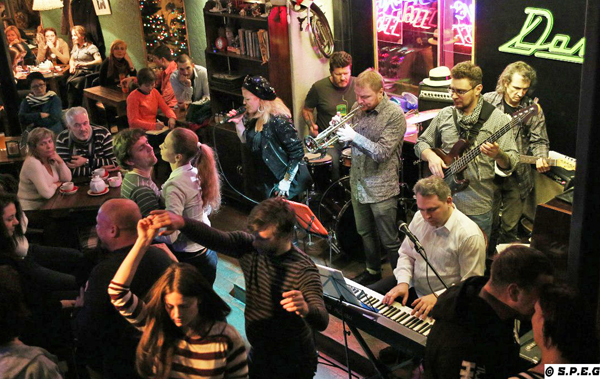 People listening to jazz live music in one of the many jazz bars in St Petersburg
Today the city boasts an impressive array of jazz clubs for jazz fans of different ages. From underground jazz clubs to tiny bars, and open music festivals or auditorium like spaces, you can hear something amazing every night of the week, all the year round. 

If you're a jazz lover or you're keen to experience the vibrant jazz and blues scene in the city of St. Petersburg, on this page you can find a list of the Best Jazz Bars in St Petersburg where you can enjoy evening jazz concerts, night jam sessions, delicious Russian cuisine, and cozy atmosphere.☺

 jazz bars in st petersburg - learn where to go

---
To help you choose where to go we came up with a list of what we think are the most popular jazz bars in St Petersburg for an awesome night of living music. Click on the link below and learn more about each of them.

Jazz Philharmonic Hall

---
Address: Zagorodny Pr, 27 | St Petersburg 191180 Russia | Phone: (+7) 812 764-85-65
"Stately and Elite"
St. Petersburg is the jazz capital of Russia, so the Jazz Philharmonic Hall is the place to come to hear the best professional jazz musicians, both local and international. Here you can hear professional jazz musicians from Russia, Europe, and America who will introduce you to all areas of jazz. Each year in late June, early July the international jazz festival, "The Swing of the White Night" is hosted. The Hall has an elegant atmosphere with a stage, balconies and comfortable tables and the performances feature high-quality musicians. On the second floor, you can also visit the Museum of Petersburg Jazz. In addition, there are also delicious cocktails, coffee, and desserts available to order at a moment's notice.

Details:

Type: Young, Adults, Jazz fans
Good for: Sophisticated jazz venue for big bands & ensembles
Location: Admiralty side, Central
Working hours: The shows start at 7 pm and are based on calendar events. For more information visit their website at https://www.jazz-hall.ru/
jimi hendrix blues club
---
Address: Liteiny Prospekt, 33 | St Petersburg 191028 Russia | Phone: (+7) 812 579-88-13
"Quaint and true to Jimi Hendrix"
Saint Petersburg features many jazz clubs and the Jimi Hendrix Blues Club is a refreshing change as it provides a relaxed atmosphere in a quaint cellar where you can dine and listen to great music. Live music is featured daily, and concerts start at 8:30 pm. Memorabilia line the walls and ceiling, and if you want a great place to relax and immerse yourself in the music of the legendary Jimi Hendrix and other renowned blues performers then you won't be disappointed with this jazz/blues club. Here you can hear really great bands!

Details:

Type:

Jazz & Blues & JH fans
Location:

Admiralty side, Central
jfc jazz club
---
Address: Shpalernaya St, 33 | St Petersburg 191123 Russia | Phone: (+7) 812 272-98-50
"One of the best jazz bars in St Petersburg"
Small and intimate, this is a must-see place if you like a range of music from jazz, blues, jazz-rock to avant-garde music. While the club is small there's room for locals and visitors and here you'll be among the city's jazz aficionados and artsy scene, in other words, people who "know their jazz"! The JFC Jazz Club features top of the range performers. It's wise to make a reservation or you might find yourself standing. As with other cellar bars, it's a bit hard to find but well worth visiting once you've found it. Please be aware that there are only a dozen tables and standing around the sides and back as the place is small, so if you go you would be up close to the band.

Details:

Good for: Bar scene, Jazz, Rock, and Blues live sessions
Location: Admiralty side, Central
the hat bar

---
Address: Ul. belinskogo, 9 | St Petersburg 191014 Russia | Phone: (+7) 812 454-02-22
"Lively, fun, great jazz, filled with locals"
The Hat is best described as a "classic American" jazz bar in the style of the 40s and 50s.  Whiskey and bourbon are popular and cocktails are great too. Jamming is encouraged and the interior setting is cool. Come here till closing, or just stop by for a drink or some food and then move on – your choice.  This popular Saint Petersburg jazz bar is open every night from 7 pm to 3 am attracting both locals and tourists. It's a fun place to visit if you're a jazz fanatic and especially so if you want to take part in a live jam session. If you're looking for a cracking night out in St. Petersburg, then this is the venue.

Details:

Type: Jazz fans, Young adults
Good for: Bar scene, High-quality jazz live music
Location: Admiralty side, Central
Working hours:

Open daily from 7 pm to 3 am
etobar
---
Address: Vladimirskiy Pr, 14 | St Petersburg 191025 Russia | Phone: (+7) 812 244-05-35
"Good music, great ambience, friendly staff"

Etobar is one of the most popular jazz bars in St Petersburg among tourists and locals thanks to the great ambiance, music, and vast choice of alcohol. Located just off the famous Nevsky Prospekt, Etobar features live jazz every night and has an outstanding selection of hard to find Scotch and Whiskey and Cognac along with a good wine selection, including unique Cocktails. The food is simple but good! This is the place to go if you want a relaxed informal setting with great cocktails, live music, and a lot of beautiful girls.

Details:

Type: Jazz fans, Young adults
Good for: Bar and Restaurant scene, Beer and Jazz live music
Location: Admiralty side, Central
Working hours:

Thu - Fri, from 2 pm to 7 am; Sat - Wed from 2 pm to 6 am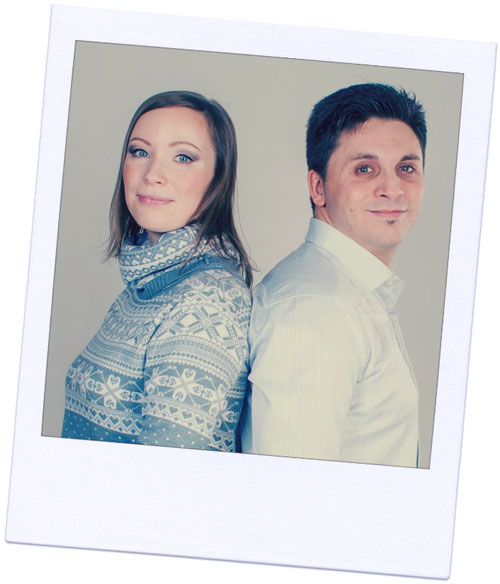 Hello! We are Davide & Anastasia the founders of st-petersburg-essentialguide.com.☺
We would like to let you know that apart from writing unique content for our travel website we can also help with the arrangement of your Airport Transfer, Private City Tour, and Russian Visa Support, or anything else you may need during your stay or the planning of your trip to St Petersburg Russia. Just get in touch with us today for more info!


---


From Jazz Bars in St Petersburg return to St Petersburg Nightlife or go to the Homepage

DO YOU LIKE ST PETERSBURG ESSENTIAL GUIDE? HAVE YOU FOUND THIS PAGE HELPFUL?
---
If you do, please help others to find out about it. If you have a blog or website, or know someone who does, consider linking to us. Share the link on Facebook, Tweet it... you get the idea. Every link helps!