Kid Friendly Restaurants
Where to eat out with your Family
in Saint Petersburg Russia

---
Get to know the best kid friendly restaurants in St. Petersburg Russia to enjoy a nice meal with your family and kids.

If you're going to St. Petersburg with your children and you are worried about where to eat out, there is no need to stress! In Russia's Northern Capital you will find plenty of good, kid friendly restaurants that will please all your family.

You should know that many restaurants in St Petersburg Russia have special children's menus, high chairs for toddlers, and often a small playground with a nanny who will look after your little boy or girl while you're sampling a tasty Russian dish. This way, you and your family are able to relax and enjoy the great atmosphere and the wide range of cuisines that each Russian restaurant has to offer.☺
With that in mind, to help you choose some of the best establishments in the city, we have created a list of Top Picks of family and kid friendly restaurants that have been tested and parent-approved. We've been in each of the restaurants presented on this page and we are very confident to recommend them to you.

top 4 KID FRIENDLY RESTAURANTS to Try

---
Hungry? If so, choose a place from our list below of the best restaurants for families in the city. Reserve a table with us and get the best dining experience.

grand CAFE PROVENCE

---
Address: Nakhimova Street, 20 | St. Petersburg, RU | Phone: (+7) 812/922-80-20
Warm French setting, Cute kids' playroom!

If you are looking for a place that gives off a sophisticated French vibe, yet it is just as fun for a child's birthday party, look no further than the French-themed Grand Café Provence. Here your kids can savor European, Japanese, and Russian cuisine in a quaint pastel setting full of pillows, while the children frolic in the Paris Disneyland-themed playroom.
Вы владелец или менеджер этого ресторана? Свяжитесь с нами!
Details:

Cuisine: European, French, Japanese, Gourmet
Location: Vasilevsky Island
Metro Station: Primorskaya
BRICHMULA
---
Address: Komendatsky Prospekt, 13 | St. Petersburg, RU | Phone: (+7) 812/677-11-90
Uzbek food, Delicious breakfasts, Comfy couches!

Tired after a day of exploring Russia's Northern Capital?
Brichmula is a great place to rest your feet, and one of the best kid friendly restaurants in the city. Enjoy the taste of Uzbek dishes like pilaw, juicy lamb, manty (dumplings) and mumpar, samosa, and shurpa (lamb soup). Drop the kids off at the children's room then get comfy in plush couches or chairs. Brichmula's décor includes throw pillows and carpeted floors so noisy little feet don't interrupt the quiet atmosphere. The kids will simply love the breakfast menu which features homemade cottage cheese fritters with condensed milk or jam, scrambled eggs, and watering banana cupcakes.☺
Вы владелец или менеджер этого ресторана? Свяжитесь с нами!
Details:
Cuisine: Eastern European, Uzbek
Metro Station: Komendantsky Prospekt
Open Hours:

Mon - Sun (24 hours)
TRES AMIGOS

---
Address: Rubinshteina Street, 25 | St. Petersburg, RU | Phone: (+7) 812/572-26-85
Large portions, Affordable, Piping hot Mexican fare!

Saint Petersburg is known for its classy high-end restaurants and low-range cafes. But if you want to feed a whole family on affordable yet wholesome food, look no further than Mexican-themed Tres Amigos just off the Nevsky Prospekt. Tourists and locals praise the burritos, cocktails, and large portions that are guaranteed to satisfy big eaters. Plus, there is a supervised children's room and adorable children's menu to keep the little ones happy.
Вы владелец или менеджер этого ресторана? Свяжитесь с нами!
Details:
Cuisine: Mexican, African
Location: Admiralty Side; Central
Metro Station: Dostoevskaya or Vladimirskaya
THE KITCHEN

---
Address: Moskovskiy Prospekt, 73 | St. Petersburg, RU | Phone: (+7) 812/310-06-89
French & Italian food, Delectable and affordable desserts!

The Kitchen is one of the most interesting kid friendly restaurants because of its quirky Parisian design. This restaurant offers a wide range of choices, from French fare to Italian meals as well as rabbit, beef, veal, and lamb based dishes. Meanwhile, the kids' menu has delectable options, including spaghetti and cheese, or octopus, as well as cutlets and kebabs with rice for little bellies. Whether you are dining in the cozy bistro, the large dining hall or a private room, the Provençal French and Italian cuisine are bound to end your day on a high note. This is also one of the favorites dining places of President Vladimir Putin!

Вы владелец или менеджер этого ресторана? Свяжитесь с нами!
Details:
Cuisine: European, French, Italian
Metro Station: Frunzenskaya
Tip: Make sure you book a table in advance if you go to any of the restaurants listed on this page, especially during the weekend.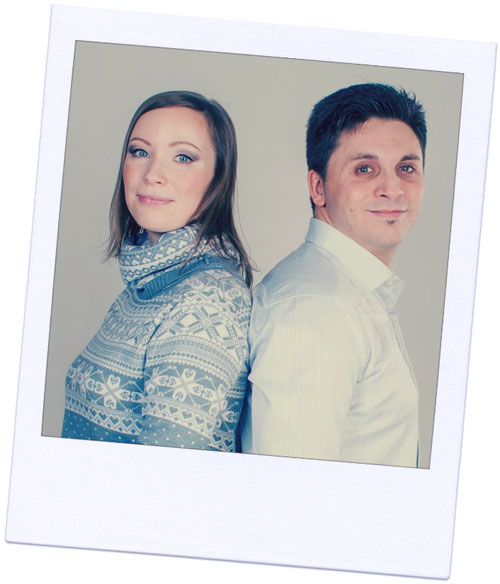 Hello! We are Davide & Anastasia the founders of st-petersburg-essentialguide.com.☺
We would like to let you know that apart from writing unique content for our travel website we can also help with the arrangement of your Airport Transfer, Private City Tour, and Russian Visa Support, or anything else you may need during your stay or the planning of your trip to St Petersburg Russia. Just get in touch with us today for more info!


---


From Kid Friendly Restaurants return to St Petersburg Restaurants or go to the Homepage

DO YOU LIKE ST PETERSBURG ESSENTIAL GUIDE? HAVE YOU FOUND THIS PAGE HELPFUL?
---
If you do, please help others to find out about it. If you have a blog or website, or know someone who does, consider linking to us. Share the link on Facebook, Tweet it... you get the idea. Every link helps!