Russian folk music
Feel YOURSELF Russian WITH A
TRADITIONAL FOLK music & dance SHOW

---
Traditional Russian folk music and dance shows are very entertaining, touching, and YES touristy. Find out where to go with our recommendations!

One of the best ways to get a real taste of Russia is by watching wonderful traditional folk music and dance show in one of some restaurants in St Petersburg or some special venues like historical palaces.

Some of you may think these kinds of shows might be a tourist trap but based on our experience we can tell they are not. As two locals living in the city of St Petersburg, we have attended several Russian folk music and dance performances ourselves in the past, and we must admit they all were very entertaining and authentic.

Among them, we can cite the famous Cossack Song performed by Maidan dancers in traditional dress at the Nikolaevsky Palace; it was a once in a lifetime experience for us to attend that show.☺
Of course, all of these shows are tourist-oriented and therefore pricey, but there is no other place where you can enjoy a vast showcase of traditional music, singing, and dancing from Russia combined with a mix of architectural beauty in an hour and a half. Thus, if during your visit to St. Petersburg you want to experience the best history, spirit and traditions of Russia entertainingly, then a Russian Folk Music Show is what you have to look for to complete your Russian vacation.

best russian folk music shows in the city

---
If you are up to spend one of your evenings watching a Russian folk show, then feel free to check out our recommended list of folk shows below. If you go, make sure you arrive early to find a seat.

Mansion of Countess Sofia Panina
---
Address: Ul. Tambovskaya, 63| St Petersburg 193000, Russia| Phone: +7 812 953-52-53
"A Russian folk music show hot and bright"

The Mansion of Countess Sofia Panina on the Obvodny Canal is a beautiful theater housing a very entertaining music folk show known as the Bagatitsa Cossack Dance which translates as "bonfire". This is a lively, spectacular, professional show with great music and costumes enthralling audiences with genuine Cossack performers, which will let immerse yourself in Russian Cossack folk history for about 45minutes. The venue is the mansion of Russia's once richest woman, countess Sofia Vladimirovna Panina, who dedicated her life and fortune to fight against illiteracy and dullness. The theatre has seating for nearly 800 people, and as the show doesn't include dinner, it is an affordable option.

Details:
Opening hours:

This place is not open to the public for excursion.

Usually the folk show starts at 8 pm.
Website: www.bagatitsa.ru/show

Length: 1 hour 45 minutes, intermission 15 min

Where to buy tickets:

Check out their website for info on tickets and show schedule.
Extra info:

The cossack folk show is performed by the Bagatitsa ensemble which was founded in 2005. The ensemble includes the orchestra, the dancing choir and, the singing ballet.



Tips: The place is worth visiting every time of the year, but keep in mind that summertime is a high season, so buy your tickets well in advance. The recommended dress is smart casual.

Nikolaevsky Palace
---
Address: Ploshchad Truda, 4 | St Petersburg 190098, Russia | Phone: +7 812 312-88-58

"Feel Yourself Russian"

The beautiful Nicholas Palace situated not far from the Admiralty and Palace square hosts one of the most popular Russian folk music show in the city "Feel Yourself Russian". The show is now world-famous and conveys the deep history of the country and Russian people. It takes place on the stage of the Concert Hall (the former Ballroom) of the Grand's Duke Palace with a seating capacity of 340 seats. The palace itself is a jewel in the crown of St. Petersburg's architecture. From the gorgeous marble gala stairs to the luxurious halls the interior is sure to make an unforgettable impression upon everyone. In addition to the show, you can also book a guided tour to the palace, or make group bookings for meals, meetings, seminars, or conferences.
Details:
Website: www.feelyourselfrussian.com/
Length:

2 hours, intermission 30 min



Where to buy tickets:

Check out their website for info on tickets and show schedule.
Extra info: During the break, the refreshments are served in the lobby. The break is accompanied by live music from the times of Peter the Great. Guests will be offered a selection of fruit, canapes with red and black caviar, ham, smoked sausage, cheese; alcohol and soft drinks. Russian vodka, champagne, mineral water, juice are also served. Various Russian souvenirs are also on offer.

Tips: We advise you to make reservations in advance and no later than 24 hours before the performance begins. The performance can be rescheduled to the other day (mostly during low and shoulder seasons). The recommended dress is smart casual.
THE Officer House CONCERT HALL

---
Address:  Liteyny Ave. 20| St Petersburg 191028, Russia | Phone: +7 901 306-68-20

"A Feast For The Eyes!"

Located at the Officer Assembly Concert Hall nearby the Liteyny bridge, the second permanent bridge across the Neva river, you can watch another popular and great evening Russian folk show with the name of "Russia in Fairytales". The show offers a wide range of authentic songs and dances that give a beautiful visual representation of the history of Russia. Fantastically athletic male dancers complement the beautiful Russian women dancers. Marvel at the gorgeous costumes which are specially made for the show by famous costumiers. The show is in two parts with a 20-minute intermission during which you can obtain refreshments and finger food from the buffet.

Details:
Opening hours:

The officer house is not open to the public for excursion.

Usually the Russian folk music show starts at 8 pm.
Website: www.russiainfairytales.ru/show
Length:

1 hour 50 min, intermission 30 min



Where to buy tickets:

Check out their website for info on tickets and show schedule.
Extra info:

The auditorium is on the 2nd floor, and during the interval on the first floor, there is a private room where you're offered Russian champagne, water, and some snacks. The show runs from early May to the beginning of October each year.
Tips:

Time and date for the show vary for each year calendar, so make sure you call before you go.

The recommended dress is smart casual.


Other places where you can watch a traditional Russian folk show in the city is at the Restaurant Saint-Petersburg on Kanal Griboedova 5, just opposite the beautiful Church of the Savior on the Spilled Blood; or at the Restaurant Troika on Zagorodny pr. 27. Here the shows are not as sophisticated as in places mentioned above but similar to some extent.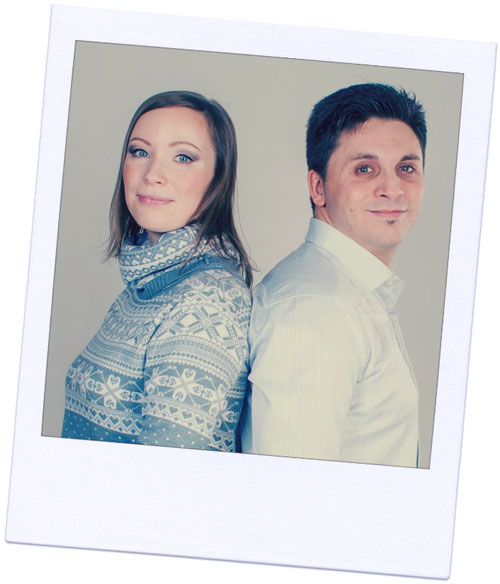 Hello! We are Davide & Anastasia the founders of st-petersburg-essentialguide.com.☺
We would like to let you know that apart from writing unique content for our travel website we can also help with the arrangement of your Airport Transfer, Private City Tour, and Russian Visa Support, or anything else you may need during your stay or the planning of your trip to St Petersburg Russia. Just get in touch with us today for more info!


---


From Russian Folk Music return to St Petersburg Entertainment or go to the Homepage

DO YOU LIKE ST PETERSBURG ESSENTIAL GUIDE? HAVE YOU FOUND THIS PAGE HELPFUL?
---
If you do, please help others to find out about it. If you have a blog or website, or know someone who does, consider linking to us. Share the link on Facebook, Tweet it... you get the idea. Every link helps!