GROCERY STORES IN ST PETERSBURG
FIND where to buy food and drink
IN RUSSIA'S NORTHERN CAPITAL

---
Looking for grocery stores in St Petersburg Russia? Here's a selective list of varied good supermarkets where you can buy food and drink any time of the day and week.

Saint Petersburg offers a vast array of supermarkets, which range from very low-cost local stores to high-cost big market complexes that include famous international chains as well as domestic brands.
If you're thinking of cooking your own meals during your stay in the beautiful city of St Petersburg, don't worry! Here as in your country, you can find many local food chains to cover your daily grocery shopping.☺
Well known supermarkets such as O'key, Azbuka, Vkusa, Perekrestok, or Land, to just name a few, can be found anywhere in the city. They are open 24 hours and seven days a week, while others such as Семья (7Я) or Дикси, are open from 10 am to 9 pm as a rule. Payment by credit/debit card is accepted, but if you go to a small low cost shop be ready to pay by cash only.
However, if you need to buy good cottage cheese, bakery, wine, and fresh vegetables, or something else like a gift or souvenir then we recommend visiting our list of stores in St Petersburg listed on this page.

best stores in st petersburg russia
---
Below is a list of food and drink stores in St Petersburg Russia comparable with those in the Western countries. Click on the links below and learn more about each of the stores in St Petersburg we recommend to visit.

STOCKMANN GASTRONOM
---
Address: Nevsky Pr., 114-116| St Petersburg 191025, Russia | Phone (+7) 800 700-09-90

"Down-to-earth shopping"

Stockmann is located in a six-floor complex handily opposite the metro station exit. The basement level is the grocery store that offers a wide selection of fresh and quality products, including some delicacies such as fresh meats, rare cheeses, and warm bread from its bakery, including many Finnish food and drinks. On other floors, Stockmann also offers men's, ladies', and children's wear, plus household goods and cosmetics. There's also a pharmacy, several restaurants and cafes, and a fitness and yoga center with a massage salon. Prices are affordable.

Details:
Location:

Admiralty, Central
Metro:

Ploshchad Vosstaniya
Opening Hours:

Mon - Sun, from 10 am to 11 pm
Extra Info:

The store is located near the Moscovsky Train Station and Ploschad Vosstaniya nearby Nevsky Prospekt.
Website: www.stockmann.ru
GRAND CRU VINOTEKA
---
Address: Fontanka River Emb., 52| St Petersburg 191002, Russia | Phone (+7) 812 363-25-11
"Shop and restaurant for a discerning palate"

Grand Cru Vinoteka is a Russian upmarket chain of liquor stores in St. Petersburg offering selections of food and liquor for the discerning buyer. The emporium functions as a shop, but it also houses a restaurant known as the Simple Wine Bar. The restaurant is chic and beautifully decorated with moody lighting, big windows, and timber floors. Various travelers have described the food as "Michelin quality". Their prices are premium, but so is the quality.

Details:
Location:

Admiralty, Central
Opening Hours:

Mon - Sun, from 10 am to 11 pm
Extra Info:

There is also a wine shop with the same name on Kamennoostrovsky Prospekt, 55

(Petrogradskaya Metro

).

YELISEEV EMPORIUM
---
Address: Nevsky Prospekt, 56| St Petersburg 191011, Russia | Phone (+7) 812 456-66-66
"Gastronomy amid art-deco beauty"

Centrally located, this is a place everyone "Must-See" when strolling along Nevsky Prospekt. Not only is Eliseevsky Store basically "a grocery store", but it also offers two restaurants and a coffee shop. The groceries are the high-end delicacies you would expect from an up-market delicatessen. The art-deco style of the building almost overrides the products for its beauty. Shop here for meat and fish delicacies, local homemade bakery items, desserts, hand-made chocolates, cheeses, alcohol, and gifts. You'll pay a premium price, but you're getting top quality produce.

Details:
Location:

Admiralty, Central
Metro:

Gostiny Dvor

or Nevsky Prospekt  

Opening Hours

: Mon - Sun, from 10 am to 11 pm
Extra Info: This is a great place to pick up a few unusual bits like presents and at the same time having a nice cup of coffee with a good choice of titbit of food. 

Website: www.kupetzeliseevs.ru
GLOBUS GOURMET
---
Address: Block 1, 33 Engelsa Ul.| St Petersburg 194156, Russia | Phone (+7) 812 603-23-77
"For sophisticated foodies"

Globus Gourmet is a fine Russian luxury delicatessen located in the city of St. Petersburg which runs 24 hours daily. Here food and original house appliances are offered as well as ready-to-eat dishes of restaurant quality. All the food is fresh and delicious. Luxury imported goods, like Fortnum & Mason teas, plus the famous Russian sausage also known as Doktorskaya or Kolbasa and a variety of in-store baked goods. As you would expect from a luxury outlet, the prices are at the premium level, but the quality is unmistakable.

Details:

Location:

Admiralty, Central
Opening Hours:

Every day of the week, 24hours
Extra Info: This high-end food store is part of a Moscow chain. Not cheap but very worth a visit.

Website:

www.

globusgurme.ru
AROMATNY MIR
---
Address: Ulitsa Vosstaniya, 32| St Petersburg 191186, Russia | Phone (+7) 812 321-60-12
"Great chain of liquor stores"

Aromatny Mir (translation is "aromatic world") is the largest chain of wine supermarkets in Russia, employing over 700 people in more than 100 stores - there are over 50 stores in the Saint Petersburg region alone. Here you can find not only a wide selection of wines, beers, and spirits, but also sell snacks, glassware, gift baskets, and some luxury items. Well known throughout Russia their products are reasonably priced by Russian standards, and their stores carry a huge range of products. Worth a visit if you're up to buy some drinks!

Details:

Location:

Admiralty, Central



Metro:

Chernyshevskaya or Ploschad Vosstaniya



Opening Hours:

Mon - Sun, from 9 am to 10 pm



Extra Info:

All the stores have a wide range of world wines and liquors with a good spread of prices to suit nearly all budgets.
MONOPOL
---
Address: Nevsky Prospekt, 105| St Petersburg 191186, Russia | Phone (+7) 812 677-42-87
"Recommended by local friends"

At Monopol, you can purchase wine and liquor or you can eat at their local restaurant and enjoy friendly and professional service. They cater to small groups, and corporate parties, or you can just sit with a friend and enjoy a glass of wine or excellent Russian vodka. They have many imported wines and the staff are able to advise the best wine for the food you order. If you are in the city, give it a try as this is one of the best local stores in St Petersburg for buying alcoholic drinks.

Details:
Location:

Admiralty, Central
Opening Hours:

Sat - Thu, from 11 am to 11 pm

| Friday closed
Extra Info:

Very cozy and small wine bar together with a liquor shop offering discreet food and wine tasting at an affordable price

.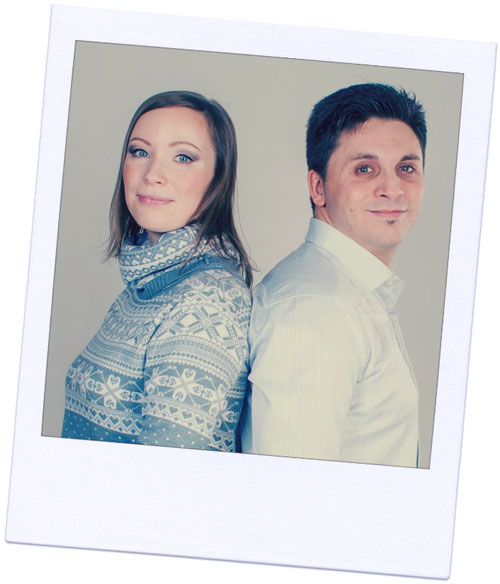 Hello! We are Davide & Anastasia the founders of st-petersburg-essentialguide.com.☺
We would like to let you know that apart from writing unique content for our travel website we can also help with the arrangement of your Airport Transfer, Private City Tour, and Russian Visa Support, or anything else you may need during your stay or the planning of your trip to St Petersburg Russia. Just get in touch with us today for more info!


---


From Stores in St Petersburg return to St Petersburg Shopping or go to the Homepage

DO YOU LIKE ST PETERSBURG ESSENTIAL GUIDE? HAVE YOU FOUND THIS PAGE HELPFUL?
---
If you do, please help others to find out about it. If you have a blog or website, or know someone who does, consider linking to us. Share the link on Facebook, Tweet it... you get the idea. Every link helps!