the new Russian e visa
travel to russia has never been this easy!

---
Learn all you need to know about the Russian e Visa with our best insights and apply for one today through our help.

If you always wanted to put your foot in Russia without going through all the paperwork and costs involved, which for many years and many foreigners has been always a barrier of visiting Russia, now you can thanks to the new visa system in place that allows you to visit Russia hassle-free.

Starting on January 1st, 2021, some foreign tourists intending to visit Russia for a short-term stay will be able to travel to Russia by applying for the new electronic visa (often abbreviated as Russian e Visa) without the need to visit an embassy or consulate or visa center.
You will be able to apply in minutes and from anywhere in the world through the website of the Consular Department of the Ministry of Foreign Affairs of the Russian Federation.
In order to obtain this type of Russian visa, you'll need to fill out the online application form, submit one digital photo, and provide a copy of your passport.
Many countries around the world already use the electronic visa system (e-Visa) to authorize foreign citizens to enter their country.
For example, former Soviet republics such as Armenia, Azerbaijan, Tajikistan, Uzbekistan, or Georgia already use this system. It is also used by countries such as Turkey, India, Australia, or the United States (called ESTA), to name a few examples.
Finally, the Russian Federation has also decided to join this global trend of the implementation of the electronic visa in an effort to achieve the government's goal of generating $15.5 billion in annual tourism revenue by 2024.
Whether or not the Russian government will manage to achieve this goal, nobody knows, but what we know is that citizens of a number of countries can now get a visa to Russia faster, easier, and cheaper than before. Of course, all other Russian paper visas that already exist such as the traditional tourist or business visa will remain in place and will be available for those who are not suitable for the new Russian e Visa.

all you need to know about the russian e visa
---
The new Russian e Visa is a simplified way to travel to Russia. Below you can find all the information on how to get one and how it works. To get started just click on the links below or scroll down the page. Happy reading!

what is an e Visa to Russia
---
The Russian e Visa (or electronic visa) is a new simplified low-cost visa format issued electronically by the consular department of the Ministry of Foreign Affairs of the Russian Federation, which allows entry to certain regions of Russia for a short time only (from 1 to 8 days from the date of entry).

This kind of visa is the alternative to the traditional paper visa such as the tourist or business visa. It allows citizens of more than 53 countries to apply entirely online four days before arriving in Russia without the need to visit any Consulate or Russian visa center to carry out the procedure.

There are no consular fees involved and there is no need to provide an invitation, hotel reservations, plane tickets, or other documents that justify the purpose of your trip to Russia. To obtain the electronic visa you must complete an online application form and provide your personal and travel details.

Of course, before applying for one you should first check if your country is on the list of eligible countries established by the Government of the Russian Federations.

which e visa category exist
---
You can apply for a Russian e Visa only for the following travel reasons:
Scientific-technical relations
This means that if the purpose of your trip to Russia is tourism you will get a common tourist visa; if you travel for business you will get an ordinary business visa; if you come to Russia for attending sports, cultural, scientific or technological events, then you will get an ordinary humanitarian visa. Regardless of the purpose of your stay, you will be given a single-entry visa in the form of an electronic document that will be sent to you by email.

In the event the reason of your trip to the Russian Federation does not correspond to any of the above, then you must apply for a traditional visa (not electronic but paper) in a diplomatic mission or consular office of the Russian Federation. For example, if you need a study or work visa, then you must apply for a regular or traditional Russian visa.


who can apply for the e-visa to russia

---
Citizens of the European Union and different countries in Southeast Asia, the Middle East, and Latin America are eligible to apply for a Russian e-Visa. In the specific, only nationals of the following 53 countries can currently apply for an electronic visa:
Austria
Andorra
Bahrain
Belgium
Bulgaria
Cyprus
China
Croatia
Czech Republic
Denmark
Estonia
France
Finland
Germany
Greece
Hungary
India
Indonesia
Iran
Ireland
Iceland
Italy
Kuwait
Japan
Latvia
Lithuania
Liechtenstein
Luxembourg
Malaysia
Malta
Mexico
Monaco
Netherlands
North Macedonia
Norway
Oman
Poland
Portugal
Philippines
Qatar
Romania
San Marino
Saudi Arabia
Serbia
Singapore
Slovakia
Slovenia
South Korea
Spain
Sweden
Switzerland
Taiwan
Turkey
Vatican City
---
List of countries eligible to apply for an online Visa to Russia. More countries might be added in the near future. We'll monitor the situation and keep this list up to date. 

Unfortunately, citizens of the United States, United Kingdom, Australia, or New Zealand cannot apply at the moment for a Russian electronic visa due to geopolitical friction.
Please note that according to Deputy Foreign Minister Yevgeny Ivanov the decision to include a particular country in the list was made taking into account a number of factors, including their visa policy toward Russian citizens. He pointed out that any adjustment of the list is not expected at this stage but in the near future Russia could add Britain, the U.S., and Canada to the list of countries whose citizens are eligible for free e-Visas "if visa dialogue with these states normalizes."
We hope this will happen soon for the good sake of everyone!☺
which regions of russia can i visit with the e-visa

---
Currently, the electronic visa can only be used to visit one of the following three regions of
the Russian Federation: the Far-Eastern Federal District, or Kaliningrad Oblast, or
Saint-Petersburg and Leningrad Oblast. Keep in mind that an e-Visa issued for a visit to one of the three above-listed regions is not valid for visits to other regions of the Russian Federation, so choose one place and visit only that place.

In the specific you can travel by air, sea, and land to the following cities of the Russian Federation:
Air Checkpoints or Air Ports of Entry
Vladivostok (Knevichy Airport); Yuzhno-Sakhalinsk (Khomutovo Airport); Petropavlovsk-Kamchatsky (Yelizovo Airport); Blagoveschensk; Khabarovsk (Novy Airport); Anadyr (Ugolny Airport); Kaliningrad (Khrabrovo); Ulan-Ude (Muhino); Chita (Kadala); Saint Petersburg (Pulkovo Airport - This is the most popular travel destination in Russia and the one we highly recommend to visit together with Moscow);☺
Naval Checkpoints or Maritime Ports of Entry
Vladivostok; Zarubino; Posiet; Korsakov; Petropavlovsk-Kamchatsky; Kaliningrad (checkpoints in the cities of Kaliningrad; Baltiysk and Svetly); Vysotsk; Big port Saint Petersburg (Marine Station); Passenger port Saint Petersburg;
Railroad Checkpoints or Land Port of Entry
Pogranichny; Khasan; Makhalino; Mamonovo; Sovetsk;


Automobile Checkpoints or Land Port of Entry
Poltavka; Turiy Rog; Bagrationovsk; Gusev; Mamonovo (Grzechotki), Mamonovo (Gronowo); Morskoje; Pogranichny; Sovetsk; Chernyshevskoye; Ivangorod; Torfjanovka; Brusnitchnoe; Svetogorsk;
Ivangorod;
Please note that with Russian e Visa you can enter through one of the authorized control points and exit through a different authorized point. For example, in the case of the Leningrad region, you can enter through Pulkovo Airport and exit by car via Ivangorod (or vice versa). Border control points are points equipped with the latest technology to control electronic visas. Therefore, new control points will be added over time.
Be aware that entry and exit on an e-Visa by means of rail transport is currently
unavailable. Also, at the moment, the e-visa can't be requested to visit the main cities such as Moscow, Kazan or Sochi, though it is intended to be implemented in these cities as of 2021.


which is the duration of the e-visa
---
The new Russian e Visa is issued for a single entry and for a duration of up to 30 days from the date of issuance and will be valid for a stay of 8 days from the date of entry. Also, keep in mind that the validity of the e-Visa can't be extended.

Be careful that the allowed period of stay in the Russian Federation of up to 8
days under an e-Visa does not imply that one can stay for the entire 192 hours (24 hours
multiplied by 8). The day of entry and the day of exit are counted as two days.
For example, if you have a valid electronic visa from May 15 to June 13, and you enter Russia through passport control at 8:00 p.m. on June 1, in that case, you must leave the country for passport control before 11:59 p.m. on Monday, June 8 (instead of until 8:00 p.m. on June 9).
You should also take into account that if you cross passport control to enter Russia, for example, on June 10, with the electronic visa from the previous example (remember that it was valid from May 15 to June 13), then you must leave Russia by crossing passport control before 11:59 pm, on June 13.

how to get a russian e visa
---
Assuming that you're a citizen of a country eligible for application in order to apply for the electronic visa (Russian e Visa), you will need to...

...Have a passport valid for at least 6 months upon the date of arrival in Russia with at least two blank pages for border crossing stamps.

...Fill out a simple electronic form with basic information, such as personal details, passport information, and information regarding the region you will visit and places where you will stay.
...Upload a recent photo, which you must attach during the application.

...Buy a travel medical insurance with coverage in the Russian Federation during the period of your trip.
In addition to the above list, you must also ensure that you are able to give a valid email address in order to receive updates regarding the visa process and eventual confirmation. And, you should also provide a valid card payment in order to process the application form correctly. Remember, without payment of the visa, it will not be possible to process the e-Visa.
That said if you're now wondering where to apply for the Russian e Visa that is very easy.
You can request the electronic visa in two ways: You can apply by yourself from the comfort of your home on the Russian Foreign Ministry Website, or you can ask a private visa agency to do the entire online application on your behalf. In both cases you must apply not earlier than 20 days and no later than 4 days before the intended date of entry into the Russian Federation.

how much does it cost
---
Currently, applying for a Russian e-Visa is free of charge if you do it by yourself, but we heard rumors that starting from January 2021, the government will charge a $50 collection fee for each visa that will go into Russia's budget. If you ask help for your visa application through an agency they should charge you around $20/€15 per application. This means that if you do it directly yourself you will pay only $50 while if you delegate someone you will pay circa $70.
arriving to russia
---
Depending on how you arrive in Russia you will have to carry out a series of proceedings and steps such as immigration procedures, baggage collection, and customs procedures. Regardless of as you arrive (by air, sea, land), as a Russian e Visa holder, you must submit the following documentation upon your arrival:
The Electronic visa printed in color on an A4 sheet.
Travel medical insurance which covers your entire period of stay in Russia.

After the control, the customs officer will complete the so-called

immigration card

(You will need the immigration card to register at the hotel. Also, you must return it when you leave the country. No worries, the migration card is in Russian and English and it's very easy to fill out).


good to know

---
For your information, it is not mandatory to register your arrival in Russia with an e-Visa because the maximum period of stay allowed with the electronic visa is 8 calendar days from the date of entry. This is so since registration in Russia is not mandatory if you are going to stay in Russia for less than 7 business days, excluding weekends (Saturdays and Sundays) or Russian holidays.
Foreign citizens traveling with an approved e-Visa are required to have medical insurance valid in the Russian Federation's territory for the total period of their stay. Get your Russian Travel Insurance Here!

☺
If you fill in the form by yourself make sure that all the information is correct and that the information in your passport matches the information included in the application. Be careful that if the information in your electronic visa application does not match your passport or travel details, your entry at the national border checkpoint of the Russian Federation can be denied. Also, don't include a false photo, since they will check it at the border.
You should know that when you cross the border in Russia, the local authorities will ask for your passport and they will verify that its information contained there matches what you wrote in the application. Please note also that the passport must not present any damage or scratch. If this is the case, it's better that you renew it before requesting the new Russian e Visa.

The processing time

of a Russia online visa is within 2 business days from the date of the request. In some cases, the process may take longer, up to 4 days. Very rarely can take more than 4 days.

Remember that with a Russian e Visa you must arrive at the Pulkovo airport in St. Petersburg with a direct flight from your country (or from another country other than Russia). If you arrive in St. Petersburg with a flight with a stopover at an airport in Moscow – Domodedovo, Sheremetyevo or Vnukovo – (even if you do not leave the international area), then you must apply for a traditional Russian visa.
Please also don't forget that you can't visit Moscow with a Russian e Visa. You can only move through the Leningrad region and/or visit Saint Petersburg only.
If you want to change your accommodation when you arrive in Russia you can do that without problems. You can include any Hotel you want and you can even stay in Apartments or private houses of friends or family. Find Your Accommodation Here!

For your information, you don't need to provide an invitation, hotel reservations, airline tickets, a scanned passport, or any other document that justifies the reason of your trip, nor is it necessary to travel to the consulate or the Russian visa center to apply or complete the process. You only need a computer with an Internet connection.

In the event you're travelling to Russia with your kids, you must submit a separate electronic visa application for each child. All minor children traveling with their parents must have their own electronic visas.
Remember an electronic visa does not extend the validity period of a regular visa.
There is no need to apply for an e-visa to enter the Far Eastern Federal District, Kaliningrad Oblast, Saint-Petersburg, and Leningrad Oblast if you already have
a valid Russian visa in your passport. You are allowed to enter the said regions using a
regular visa within its validity period with no limitations provided for by an e-Visa.

Please note that before you apply for a Russian e Visa you are required to agree to the automatic processing, transfer, and storage of data provided in your application for the purpose of the e-Visa issuance.

tips & recommendations
---

We believe the new Russian e Visa is a great option for those travellers who just want to visit Russia for a few days and wants to see only one region. The electronic visa application lets you skip the old bureaucracy. So we highly recommend applying for this type of visa to anyone interested to visit Russia, especially first-time travellers.☺
We would like to stress one more time to be very careful if you apply for the Russian e Visa by yourself. Even one incorrect letter or digit in your passport details is a reason for denying entry into the Russian Federation and cancelling your visa at a checkpoint.
You can start filling in the electronic visa today and finish it another day. Of course, you must save it with the "Save the draft" button. You should also bear in mind that the unfinished forms are saved on the server for a maximum period of 30 days from the last time you saved it.

When taking your digital photo we recommend making your photo in JPEG format (width to height ratio 35×45).
Regarding hotels or tourist apartments, nothing happens if you include a hotel and you end up staying in a different one.
When and if you have been granted the Russian e Visa, you will receive an email with a file PDF. You must print this PDF file in colour in A4 before you leave. This PDF file is your e-Visa to Russia so don't lose it or ruin it.

You can apply for a Russian e Visa by yourself here, though we recommend finding someone to help you to avoid mistakes and re-apply again.

Please note

that you must apply for a regular or standard Russian visa if you plan to stay in Russia for more than eight days or if you wish to visit Moscow or other Russian cities not included in the electronic visa process or if the type of visa you want to apply for is neither tourism, business or humanitarian. Also, you must apply for a traditional paper visa if your electronic visa is denied or you are not a citizen of any of the 53 countries that can apply for an electronic visa.
According to the official statistics, 20% of electronic visa application forms filled in incorrectly. You may not be passed over a border because of it. We highly recommend using a private service of completing an electronic visa form so that you are sure to get your e-Visa the first time.
For just 15 Euro we can fill in a form for you and take care of your whole visa online application.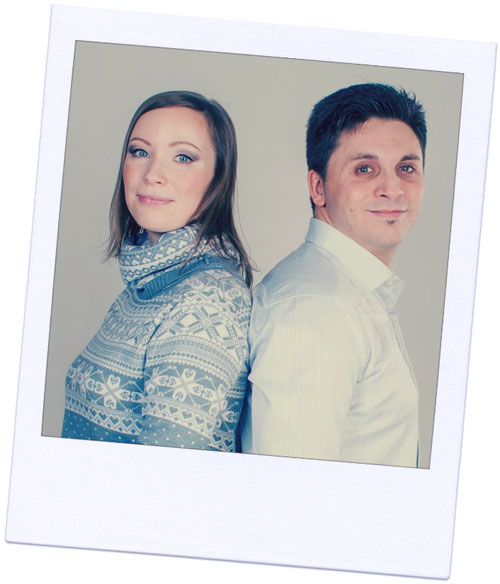 Hello! We are Davide & Anastasia the founders of st-petersburg-essentialguide.com.☺
We would like to let you know that apart from writing unique content for our travel website we can also help with the arrangement of your Airport Transfer, Private City Tour, and Russian Visa Support, or anything else you may need during your stay or the planning of your trip to St Petersburg Russia. Just get in touch with us today for more info!


---


From Russian e Visa return to Russian Visa or go to the Homepage

DO YOU LIKE ST PETERSBURG ESSENTIAL GUIDE? HAVE YOU FOUND THIS PAGE HELPFUL?
---
If you do, please help others to find out about it. If you have a blog or website, or know someone who does, consider linking to us. Share the link on Facebook, Tweet it... you get the idea. Every link helps!