Cheap St Petersburg Apartments
Low-Cost Apartment Rentals
in the cultural capital of russia

---
Looking for cheap St Petersburg apartments? If so, check out our list of studio apartments presented on this page and enjoy a great stay. 

If you're planning to visit Saint Petersburg Russia and you are looking for low-cost apartment rentals, here you can find budget-friendly and simple accommodation in the heart of the city.

Our selection of cheap St Petersburg apartments presented on this page is for travelers who want to keep the costs down without sacrificing comfort and the location. All the flats are fully furnished and well equipped with heating, gas, electricity, water, and anything else you need for a comfortable and enjoyable stay. Also, they are all close to the main attractions, cafes, and restaurants, with easy access to public transport such as the subway. 
We are confident in recommending these Russian apartments because we have visited each propriety ourselves. And, we won't recommend something we don't like or a place we have not seen. So feel free to book with confidence!☺
best CHEAP ST PETERSBURG APARTMENTS

---
To help you with your online search we've scouted out three of the best cheap St Petersburg apartments. Our choice is based on value, location, and traveler reviews. Take a look below to learn more, check availability, and see the prices.

studio apartment on nevsky Street 108

---
"A small modern apartment to make you feel at home and roam easily around the city".

Central - Whole Apartment - Sleeps 3 - Size 30 m² - Washing Machine - Free WiFi

Located in the heart of Saint Petersburg on an old but renovated building, this simple one-bedroom apartment can be a great choice for travelers looking for basic accommodation with easy access to main city attractions, delightful shops, and cozy restaurant and cafes. The apartment comes with one separate bedroom, one bathroom with shower, a fully equipped kitchenette with a dining area, and a flat-screen TV. Don't let the exterior appearance or small size fool you! This neat, clean, and functional apartment offer everything you need to cover all your needs during your stay in the Imperial city.

studio apartment on borovaya street
---
"A no-frills central apartment to cover your basic needs during your stay in the city".

Central - Whole Apartment - Sleeps 2 - Size 15 m² - City View - Free WiFi
Located in the very heart of the city on an old five-story building, this modern one-bedroom flat is within walking distance to Nevsky Prospekt and close to the famous Church on the Spilled Blood Cathedral.  Recently renovated the apartment comprises one bedroom, one bathroom with shower, and a fully equipped kitchenette, including a fridge, electric teapot, and everything you need to cover your basic needs. Guests enjoy comforts, ambiance, great views from the windows, and a quick walk to many local cafeterias, shops, and restaurants located around the corner. Plus you are with easy access to several subways.
studio apartment on Chernyshevskaya Street

---
"A cozy fully equipped apartment to rent, just one subway stop from the city center".

Semi Central - Whole Apartment - Sleeps 2 - Size 15 m² - City View - Free WiFi
Located just a 7-minute walk from the nearest metro station, this small cozy studio apartment is a great option for the price. The apartment includes one bedroom, a bathroom with shower, and a small kitchen with all the essentials, including a table zone, the refrigerator, a plate, the microwave oven, the electric kettle, ware for cooking, ware and tableware, kitchen towels, glasses, tea, sugar, and more. The area is quiet as the location is not central but with easy access to all the main attractions, cafes, and restaurants. Nearby top attractions include the Summer garden, the Hermitage Museum, and the Mikhailovsky Castle and a garden.

Haven't found what you're looking for?

---
No worries! You can continue searching for different accommodation by using the search box below or clicking on the hotels and apartments you see on the MAP. Just zoom in and zoom out and hover to the price, or choose travel dates and hit the search button to keep searching.

Please note that on this page (Cheap St Petersburg apartments) we have some affiliate links. If you book a room through our partner Booking.com, we receive a small commission at no extra cost to you. This helps us keep running the site and pay some bills. Please also keep in mind that when we've helped our site visitor, everyone wins. Our visitor, someone like you, gets the right lodging, for his/her personal needs and budget. Our referral partner gets a new customer. And in the end, we get a commission that enables us to stay afloat and keep writing helpful content for you.
Thanks for your understanding and support!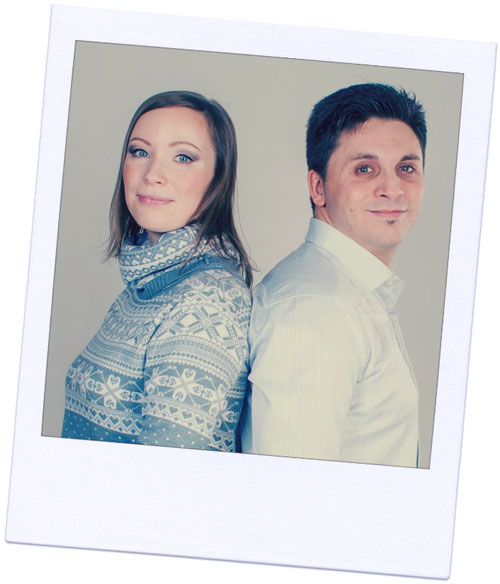 Hello! We are Davide & Anastasia the founders of st-petersburg-essentialguide.com.☺
We would like to let you know that apart from writing unique content for our travel website we can also help with the arrangement of your Airport Transfer, Private City Tour, and Russian Visa Support, or anything else you may need during your stay or the planning of your trip to St Petersburg Russia. Just get in touch with us today for more info!


---


From Cheap St Petersburg Apartments return to St Petersburg Russia Apartments or go to the Homepage


DO YOU LIKE ST PETERSBURG ESSENTIAL GUIDE? HAVE YOU FOUND THIS PAGE HELPFUL?
---
If you do, please help others to find out about it. If you have a blog or website, or know someone who does, consider linking to us. Share the link on Facebook, Tweet it... you get the idea. Every link helps!