St Petersburg Apartment Hotels
Rent a Serviced Apartment over a hotel room!

---
Discover the best St Petersburg apartment hotels with our recommendations and make the most out of your Russian sojourn.
There are many reasons you should book a serviced apartment over a hotel. Among one of the reasons is their favorable cost-effective approach.

In our view serviced apartments give you luxury accommodation without the hefty hotel price tag. When you stay at an Apart-Hotel not only will you have comfortable and stylish lodgings at an affordable price, but you can save by cooking all your meals in the kitchenette and storing groceries in your apartment fridge. And, on top of that, you have also a generous living space, more privacy, and the added benefits of great housekeeping services - and most importantly you can feel like home.
With that in mind, if you're planning to visit the city of St Petersburg and you're looking for somewhere to stay with the whole family, or somewhere to stay while on a business trip, then you should take a look at our list of St Petersburg Apartment Hotels presented on this page.

With that in mind, if you're planning to visit the city of St Petersburg and you're looking for somewhere to stay with the whole family, or somewhere to stay while on a business trip, check out below our list of St Petersburg Apartment Hotels and make the most of your Russian sojourn.

best st petersburg apartment hotels

---
To help you with your online search we came up with a shortlist of what we think are the best apartment hotels in St Petersburg. Our choice is based on value, location, and travel reviews. Take a look below to learn more, check availability, and see prices.

Apart hotel Orange Sky

---
"A tidy and clean apartment hotel in the heart of the city, great for spending a few days".

Central - Whole Apartment - Sleeps 2 - Size 22 m² - Pet Allowed - Daily House Keeping
Orange Sky Hotel seems to be one of the best serviced apartments in the city according to their reviews. Guests here can enjoy a lovely well-equipped kitchen, a private bathroom with shower, and a comfortable bed, including a cable flat-screen TV, ironing facilities, washing machine, desk, and a seating area, and much more. The staff and the location are superb! With just a few minutes on walks, you can reach many shops, cafes, and supermarkets or take the tram and bus, or even the subway. Nearby you have the famous Mariinsky Theatre, St. Isaac Cathedral, and the Nicholas Naval Cathedral, all reachable by public transportation.

apart hotel emigranty
---
"A wonderfully renovated studio apartment in the hippest area of the city".
Central - Whole Apartment - Sleeps 2 - Size 16 m² - Free WiFi - Daily House Keeping

Situated on the vibrant Rubinshteina street in a romantic historical building, this new hotel offers great studio apartments that can be the perfect place to stay for those who want to combine nightlife and the city's sightseeing. The apartment is well-appointed, spacious enough, and fully furnished with a cool decorative interior. Just a few minute's walk from the famous Nevsky Prospekt, the place is perfect for exploring this central part of Saint Petersburg which is very hippest. The surrounding area is pretty picturesque and stuffed with great eating spots, cultural and party venues with easy access on foot or by public transportation to the main city attractions.

apart hotel m28
---
"A top-class serviced apartment at an affordable price in an amazing location".

Central - Whole Apartment - Sleeps 2 - Size 19 m² - Pet Allowed - Daily House Keeping
Apart Hotel M28 offers a comfortable modern studio apartment in the historic center of the city. Located a short distance from the famous Hermitage Museum, Palace Square, and The Church of the Spilled Blood, the location of the hotel is perfect for exploring the city and its key sights. The neighborhood is full of restaurants, bars, shops, and museums. The studio features a fully equipped kitchenette with a seating area, a flat-screen TV, a washing machine, and a private bathroom with a shower and a hairdryer. The staff is very friendly and the place is clean. Public transportation is close by, but you won't need it as here you can find everything you want nearby.

Haven't found what you're looking for?
---
No worries! You can continue searching for different accommodation by using the search box below or clicking on the hotels and apartments you see on the MAP. Just zoom in and zoom out and hover to the price, or choose travel dates and hit the search button to keep searching.

Please note that on this page (St Petersburg apartment hotels) we have some affiliate links. If you book a room through our partner Booking.com, we receive a small commission at no extra cost to you. This helps us keep running the site and pay some bills. Please also keep in mind that when we've helped our site visitor, everyone wins. Our visitor, someone like you, gets the right lodging, for his/her personal needs and budget. Our referral partner gets a new customer. And in the end, we get a commission that enables us to stay afloat and keep writing helpful content for you.
Thanks for your understanding and support!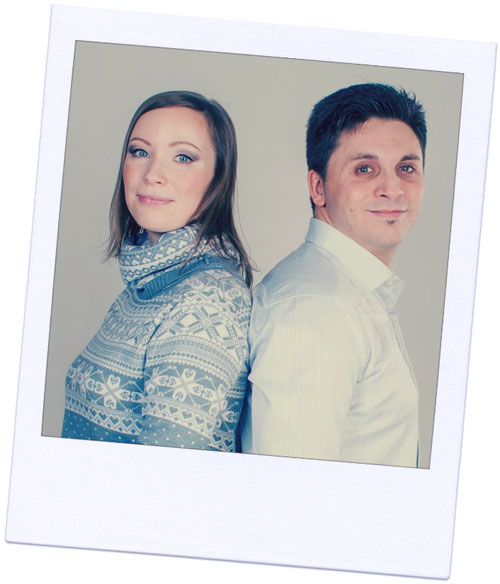 Hello! We are Davide & Anastasia the founders of st-petersburg-essentialguide.com.☺
We would like to let you know that apart from writing unique content for our travel website we can also help with the arrangement of your Airport Transfer, Private City Tour, and Russian Visa Support, or anything else you may need during your stay or the planning of your trip to St Petersburg Russia. Just get in touch with us today for more info!


---


From St Petersburg Apartment Hotels return to St Petersburg Russia Apartments or go to the Homepage

DO YOU LIKE ST PETERSBURG ESSENTIAL GUIDE? HAVE YOU FOUND THIS PAGE HELPFUL?
---
If you do, please help others to find out about it. If you have a blog or website, or know someone who does, consider linking to us. Share the link on Facebook, Tweet it... you get the idea. Every link helps!