St Petersburg Apartment Rental Guide
How To Find, Pick and Rent
a Flat in Russia's Northern Capital!

---
Our St Petersburg Apartment Rental Guide is your essential guide to find, pick and rent a small or large flat during your visit to Russia.

If you are one of those people who love to get more privacy, freedom, and comfort during your vacation then you should consider of renting an apartment instead of staying in Hotels.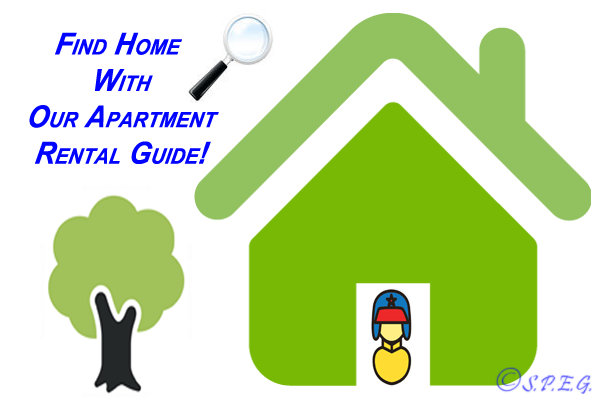 St Petersburg Apartment Rental Guide
Now, if you're planning a trip to St Petersburg Russia and you're wondering about how to pick the right accommodation or where to find one in the city, no worries! On this page, you can find a general introduction to renting an apartment for a short or longer time to help you out.

Our St Petersburg Apartment Rental Guide is designed to help travelers like you to get a better idea of what to expect from vacation apartment rentals, including a few factors everyone should be aware of before renting. All the information you'll find here is the result of our research and personal experience on the subject. For your information, we are two locals, Anastasia & Davide, living in the city of St Petersburg and happy to share with you our knowledge.☺
our ST PETERSBURG APARTMENT RENTAL GUIDE
---
To get started just click on a topic below to fast-track to that section, and if you need more information or you would like our assistance to find a place to stay please get in touch with us today.

RENTING APARTMENTS IN ST PETERSBURG - OVERVIEW
---
Renting an apartment in Saint Petersburg Russia has become easier than over a decade ago as the market for housing is now wide open, growing, and offering a vast range of flats at a price and size to suit almost everyone.

Today thanks to the evolution of the internet you can find an increasing number of online holiday apartments for rent direct from private owners, though the bulk of short or long term rentals are still offered, and we believe it will continue so, through local rental agencies or online. However, keep in mind that the quality of your accommodation will vary according to the leasing agent.
You should also know that the majority of St Petersburg Vacation Apartments are usually centrally located and in buildings that were constructed 100 - 150 years ago. The condition of these buildings is sometimes outdated due to lack of maintenance over the years.
Therefore, you shouldn't be surprised to find crumbling plasterwork on facades, chipped and graffiti-covered paint in entranceways and communal stairwells, and old noisy elevators. This is a very common thing among all the city's buildings which went through the Soviet Times and beyond.

However, external appearances shouldn't influence your choice or concern you too much as the quality of the apartment interior usually differs greatly from the quality of the public areas and the outward aspect of the building. Hence, if you find yourself renting a flat in the central part of the city don't be put off by what the building looks like from the outside, but just wait to get inside. 
- St Petersburg apartment rental -


TYPES OF RUSSIAN APARTMENTS
---
Although there is no official system for classifying apartments in Russia, here is our list of the type of apartments you may deal with when searching for yours: budget, standard, luxury, and communal apartments.
The budget category covers the cheapest self-catering accommodation in Saint Petersburg. These apartments are located in ordinary buildings and are simply decorated with very basic furniture and fixtures. Be aware that some of these flats are not renovated, so they may need some repairs. But don't worry! Before renting, everything should be clean and in working order. This is the type of accommodation suitable for visitors on a low-budget with no high expectations.

The standard category is the most popular among Russians and visitors because they have been renovated to Western/European style standards, and the price is fixed at the average level.
Usually, these apartments are fully renovated with nice and modern furnishings from IKEA or similar. They have kitchens equipped with a minimum of full gas or electric stove, fridge-freezer, electric kettle, TV, washing machine, and dishwasher, including WiFi internet. This is the type of accommodation we often recommend for families, friends, and business travelers with modest expectations.
The luxury category covers the most expensive self-catering accommodation in Saint Petersburg. These apartments are fully renovated, well located, and highly equipped with extra facilities, beautiful interiors, balconies, great views from the city, and security services.
They also have a better range of kitchen equipment and electronics (coffee machine, dishwasher, a system of "Smart Home", etc.), and the quality of furniture and fittings in these apartments is higher than average in the city short-term rentals. The best option for visitors who seek a very high level of comfort!

Lastly, there are communal apartments, old soviet style buildings located mainly in the suburbs of the city. This type of accommodation is recommended for those who want to stay for a long period and have a very limited budget. Please note that to live here is not easy due to the poor standard of the buildings, as well as the legal quality of facilities and furniture offered. This last option can be pretty good for students!
- St Petersburg apartment rental -

ARE ST PETERSBURG APARTMENTS AFFORDABLE?
---
Yes! In our view, many apartments in Saint Petersburg Russia are more affordable than in the West or Moscow, especially after the global pandemic of the year 2020 which brought up to the world the frightening Covid-19.

The price of accommodation changes according to the type of apartment you rent (budget, standard, luxury) as well as with the size of the apartment (1,2,3 bedrooms), and of course, the location. Certainly, the price also depends on other factors including the number of people, the length of stay, and the season, including if the apartment is new or old.
Bear in mind that vacation apartments for short term rentals are more expensive than those for long term rentals. Having said that, the average cost of renting a holiday flat in downtown St. Petersburg per night may vary from €50 during the low season months (October - April) to €70 - €100 during the high season months (May - September). Please take these figures approximately!

- St Petersburg apartment rental -

PROS & CONS OF RENTING A RUSSIAN APARTMENT
---
For those who travel to St Petersburg, or Russia in general, or abroad for a short or long period, the debate is usually whether to rent an apartment or stay in hostels or hotels. Surely, each has its benefits! But nobody can argue that the final choice is on you!
Below you can see our pros and cons of St Petersburg apartment rental based on our experience.☺
 -  St Petersburg Apartment Rental Pros:
Cheaper than hotels;
Feels like at home:
More freedom, space, and flexibility;
Rent by days, weeks, or months;

-  St Petersburg Apartment Rental  Cons:
No Russian Visa Support;


No registration obligation with the migration service (See below for more info);

No hotel services (Breakfast, Room service, Maid service, etc.);

No hotel facilities or similar (Swimming pool, sauna, etc.);

RENTING PRIVATELY OR THROUGH A RENTAL AGENCY
---
As per elsewhere, in the city of St Petersburg, you can privately rent from the landlord or through a qualified rental agency. If you decide to rent an apartment directly from a Russian owner, you may get a better deal and surely save some money, but you will be left on your own when dealing with it. It's as simple as that! 

On the contrary, if you decide to rent with help from a local agency you're sure to have a full backup should any issue arise, including visa support and registration, but you will end up paying more due to the service given. Another point to take into account for a foreigner would be also the Russian language barrier.
If you search for a flat on your own, it is obvious you need to be able to speak Russian or at least ask a local friend or someone to help you unless you use international vacation rentals sites. Alternatively, through an agency, the whole process will be easier, simple, and secure.
If we reckon well, there are several agencies in Saint Petersburg whose staff can speak English as well as other languages such as French, Italian or Spanish, you just need to do find them.
- St Petersburg apartment rental -

HOW TO FIND AN APARTMENT
---
Nowadays, there are many international vacation rental sites to explore. Some of them you may already have heard of, others you may not. Using online sites to find a place to stay can be overwhelming when you first start, but it is really not that difficult, even when your destination is going to be Russia, the rough Motherland.

To make your search easier, below, we share with you our favorite online vacation rental sites, those we used ourselves during our past travels abroad. All of these sites are very popular worldwide, and to us have been very helpful and easy to use.

Airbnb - This is an online marketplace established in 2008 that enables people to list, find, then rent vacation homes for a processing fee. We highly recommend Airbnb for families, friends, businesses, and solo travelers, literally everyone. When you click on the link you will be asked to sign up with us! This way you get $40 off your first trip to Russia!☺
Booking.com - It is the World's Best Serviced Apartments and we all know and use it when looking for accommodations. If you visit the site you can find great rates for serviced apartments rentals with no booking fees - plus you can read property reviews and pick the best deal for your stay. After Airbnb, Booking.com is the place to go for looking for any type of accommodation!
Tripadvisor  - We believe Tripadvisor does not need any introduction! There can be found reviews of travel-related content as well as hotels and vacation rentals anywhere in the world. We would recommend Tripadvisor to any sort of traveler!

Couchsurfing - This is very similar to Roomster but more popular around the world (We bet you heard of it). Basically, it is a site offering hospitality exchange. After becoming a member you can look for "Surf" on couches by staying as a guest at a host's home, host travelers, or join an event. We only recommend Couchsurfing for open minded-people searching for rooms for sharing. Very suitable for students and low budget travelers.
Avito.ru - This is the most popular Russian online platform where anyone can list free and paid advertisements about goods and services from individuals and companies. There you can also find apartments or houses for rent, buy, and even sell at a very reasonable price in the whole of Russia. We would recommend Avito to anyone who knows the Russian language well. There you can find very affordable short or long-term apartment rentals and deal directly with the owner.
- St Petersburg apartment rental -

WHERE TO RENT AN APARTMENT - LOCATION MATTERS!
---
Look for accommodation in and around the famous avenue Nevsky Prospekt in the Admiraltesky side. Nevsky is considered the historical center, where you can find all the main attractions, museums, restaurants, theaters, shops and bars in the city.
Another good area to stay, but very quiet and not convenient if you like to go out at night would be Vasilievsky Island or Petrograd side both situated not too far away from the historical city center. If you choose to rent a flat there or simply outside the city center, we strongly suggest that you stay in proximity to the Metro.
- St Petersburg apartment rental -
WHEN TO RENT AN APARTMENT - TIME MATTERS TOO!
---
As with the location, the time matters too when searching for an apartment in the city. What you should know is that during the high season (May to September), the price of the accommodation increases, while during the low season (October to April) the price decreases.
During the peak season the demands increase too, this obviously creates a sort of overbooking effect leading to a shortage of decent flats. For this reason, if you plan to visit the city in the summer, we highly recommend booking months in advance, so that you secure your place and get the best combination of price, location, and condition.
- St Petersburg apartment rental -

HOW TO PAY AND SECURE YOUR BOOKING
---
To secure your booking a deposit will often be necessary. Please note that the amount varies based on who is renting out. It might be the equivalent of one night's stay; it might be 30 to 50 percent of the total; it might be something different. Generally, the balance is due 6 to 20 days before arrival.
Also, you should expect to pay a bond against potential damages, either through a hold on your credit card or in cash to the person who gives you the keys. The money will be refunded when you check out. The payment is usually sent via bank transfer, PayPal, or Western Union, while sometimes it can be paid even in cash upon arrival.

Lastly, talking about St Petersbrentalurg apartment refund policies, just remember that less money is returned the later that you cancel your booking. However, if you rent your apartment trough the vacation rental sites the payment is taken online by credit cards, and different rules apply.
- St Petersburg apartment rental -

RUSSIAN VISA REGISTRATION
---
We don't know if you are aware of it, but in case you aren't you should know that by Russian law every foreigner that stays more than 7 days in Russia is obliged to register themselves with the Federal Migration Service within seven working days of arrival, excluding holidays and weekends.
The purpose of the registration is to notify the immigration office about the place of your stay while you're in Russia. As far as we know, anyone failing to comply with this old rule may face some problems with the Russian authorities.
That said, regardless of where you stay (hotel or vacation apartment), you must register your sojourn. But currently, the thing is, while hotels are obliged by law to register your stay (if you book with them of course, and remind them to do it), private apartment owners are not.
Please also note that the compulsory Russian visa registration, whether you do it on your own or with the help of third parties, incurs a small fee (between $10/8€ to $20/18€ ), which you normally have to pay yourself.
- St Petersburg apartment rental -

our TIPS AND SUGGESTIONS
---
Apart from our St Petersburg Apartment Rental Guide outlined above, we also want to share with you some tips which can come in handy, if and when you plan to come.


Today finding an apartment in Sankt Petersburg isn't any more daunting than hunting down a good hotel. Our personal advice to you is to book with a reputable site that has a substantial inventory, good reviews, and accepts payments online.
Keep in mind

that the kitchen equipment in the apartment may change depending on the type of accommodation you choose. For example, as standard, you can expect to have a gas or electric stove, fridge-freezer, and electric kettle, including a modern bathroom. As a luxury, you can expect to have high-quality kitchen and bathroom equipment, including free parking, dressing room, video surveillance systems, and more.

You should also know that

Russian households

typically do not own a toaster, so don't be surprised if you don't find one. Moreover, the toilet is separate from the bathroom. 
We strongly recommend

that you lease a standard or luxury apartment to enjoy more comfort, feel safer, and avoid problems with water, electricity, and gas supply. One more thing you should know is that standard and luxury apartments are fully insured against accidents or burglary, but most of the time cheap flats and communal apartments are not.  
Make sure you ask the owner or manager of the apartment you're renting to provide you with a

contact number

in case of any issues and emergencies.

Generally speaking, all St Petersburg apartment rental and houses have internet access, but sometimes it could occur that it is not available or not working properly. For this reason, we suggest that you

check carefully

in the apartment description to see if the internet is available and works as well as other services.

In the event, the apartment you are staying in does not have

internet access

and you are on an extended stay, you can buy a mobile modem and sign-up for pre-paid broadband internet access with the most popular mobile communications operators, such as Megafon, MTS, Beeline, Tele2, or Yota (Google them to find out what they offer and what their rates are).

Remember, booking your apartment farther away from popular tourist attractions will save you money, but on doing that, make sure to check if the

metro

is within walking distance from where you will be staying. And watch out for the drawbridges in summer - they open at midnight and close only late in the morning.

You should know that

St Petersburg apartment rental

cancellation policies

are different from hotels. So be sure to ask about the policy when booking so you know exactly when your payment is no longer refundable. Also, avoid assumptions and make sure to ask the owner or agency about anything that's important to you to see if it's included in the rental.
As with most things, the

best-priced

apartment rentals tend to go first. So, if you want to get the best price make sure you book as early as possible.
- St Petersburg apartment rental -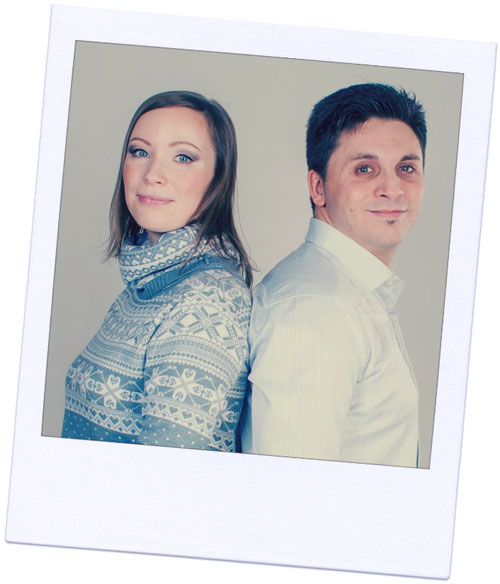 Hello! We are Davide & Anastasia the founders of st-petersburg-essentialguide.com.☺
We would like to let you know that apart from writing unique content for our travel website we can also help with the arrangement of your Airport Transfer, Private City Tour, and Russian Visa Support, or anything else you may need during your stay or the planning of your trip to St Petersburg Russia. Just get in touch with us today for more info!


---


From St Petersburg Apartment Rental return to St Petersburg Russia Apartments or go to the Homepage

DO YOU LIKE ST PETERSBURG ESSENTIAL GUIDE? HAVE YOU FOUND THIS PAGE HELPFUL?
---
If you do, please help others to find out about it. If you have a blog or website, or know someone who does, consider linking to us. Share the link on Facebook, Tweet it... you get the idea. Every link helps!