ST PETERSBURG SPORTS
guide to THE TOP SPORT VENUES
IN RUSSIA'S NORTHERN CAPITAL

---
St Petersburg sports fans are obsessed with the following teams: Zenit, Ska, Dinamo, & Spartak. What about you? Find out where to watch a great match with our recommendations!

Nowadays sports contribute as much to St. Petersburg's local culture as do our world-famous museums and palaces, concert halls, and universities.

If you are up for a Russian football match instead of the Sleeping Beauty at the Mariinsky Theater, or you'd prefer an ice hockey match in Russian style to an evening Russian folk music, you have plenty of sports venues to go while visiting the imperial city.
From soccer to ice hockey, and basketball to water polo, or tennis and volleyball, Saint Petersburg has as much to offer as other Western countries when it comes to sport. Things work the same as anywhere in the world, though there is still a slight distinction in how sports events are being handled in Russia.
For example, did you know that Russia is one of the world's premier figure skater factories and St. Petersburg has produced many of the country's top skaters. Or, do you know that football is Russian's favorite sport? I bet you didn't know that!☺
You can experience the action and excitement of St Petersburg sports and meet with Russian fans in different places. And, we can assure you that it would be safe and worth going regardless of what sport you like.
where to watch the BEST ST PETERSBURG SPORTS
---
To help you out choosing where to go, we have put together on this page a list of venues where you can get a taste of Russian sport culture at its best. See below our top list of St Petersburg sports, and choose where to go.
Nevskaya Volna Water Sports Centre

---
Address: Ul. Dzhona Rida, 8, Bldg 2A St. Pr. Bolshevikov | St Petersburg, 197110 | Phone: +7 812 640-97-07
"Water and Entertainment Too"

The Nevskaya Volna Water Sports Centre not only caters for swimming and water sports but also stages some fabulous shows on water. The building sports complex houses two professional sized pools, one for swimming (54M x 25M) with seating for up to 1000 spectators. The other is for water polo, synchronized swimming and diving and although a smaller pool, the seating accommodates 1500 spectators. A sports school operates from the venue and regular competitions are hosted here.
Details:
Website: www.nevskaya-volna.ru/
Opening hours: Mon - Sat, from 6:45 am to 11:00 pm | Sun, from 9 am to 10 pm
Yubileiny Sport Complex

---
Address: Dobrolyubova Prospekt , 18 | St Petersburg, 197198 | Phone: +7 812 702-36-22

"Multipurpose Venue"

Housing over 8,000 seats the Yubileiny Sports Palace is a stadium mainly used for ice hockey and basketball and the ice rink is a prominent training center for figure skating. The venue is multipurpose and hosts rock and pop concerts, and international sports events as well as corporate events and conferences.

Details:
Opening hours: Mon - Fri, from 9:30 am to 6 pm | Sat and Sun is closed

St Petersburg Stadium

---
Address: Futbol'naya Alleya, 1 | St Petersburg, 197110 | Phone: +7 812 244-33-33

"World Cup Football Stadium"

The St Petersburg Stadium, located on the former site of the Kirov Stadium is now variously referred to as Zenit Arena, Krestovsky Stadium and Piter Arena, and has a capacity of over 56,000 people. It is located on the western tip of Krestovsky Island. Although it's quite a walk from the Metro station, the area is dotted with cafes, restaurants, and bars. The stadium was opened in 2017 and is the stadium where the 2018 Football World Cup is held. Not only does the stadium have a retractable roof, but also a retractable pitch, allowing non-football activities to be held on a solid surface.

Details:
Website: www.arena.fc-zenit.ru/
Opening hours: Not available, please check out their website

Petrovsky Stadium

---
Address: 2-G Petrovsky Island | St Petersburg, 197110 | Phone: +7 812 232-16-22
"Two in One"

Petrovsky Stadium is located on Petrovsky Island and today the Tosno team plays many of its home games of football here. The stadium was the former home stadium of the Zenit football team, and also hosted the Goodwill Games in 1994. It seats over 21,000 patrons.  The complex has two arenas, the second being the MSA or Minor Sports Arena.  Entertainment, music concerts, and festivals are also held here. A few cafes are nearby although the city center offers more options.

Details:
Website: www.petrovsky.spb.ru/
Opening hours: Not available, please check out their website
ice palace
---
Address: Pyatiletok Prospekt , 1| St Petersburg, 1973318 | Phone: +7 812 718-66-20
"Home of the SKA"

The 5-story Ice Palace opened in 2000 is an arena that seats over 12,000 patrons, making it the largest and most modern sport and concert venue in the city. Primarily it's used for ice hockey and is the home for the city's top ice hockey team, SKA. This is the place to visit to see an enthralling game of ice hockey, or when it's not being used for hockey it's used for exhibitions, concerts, and as a skating rink (winter only). Several cafes are on the first floor. We've been here a couple of time and it is an interesting fun place to go.

Details:
Website: www.newarena.spb.ru/
Opening hours: Mon - Sun, from 11:00 am to 8:00 pm
where to buy tickets
---
The easier way to buy tickets for any St Petersburg sports events is online through the official website or via the following sites: bileter.ru or spb.kassir.ru. Alternatively, you can purchase tickets at the official shop of the sports teams like Zenit or SKA if you're going to watch them. If you buy directly tickets from the shop remember to bring your passport and to print the tickets out.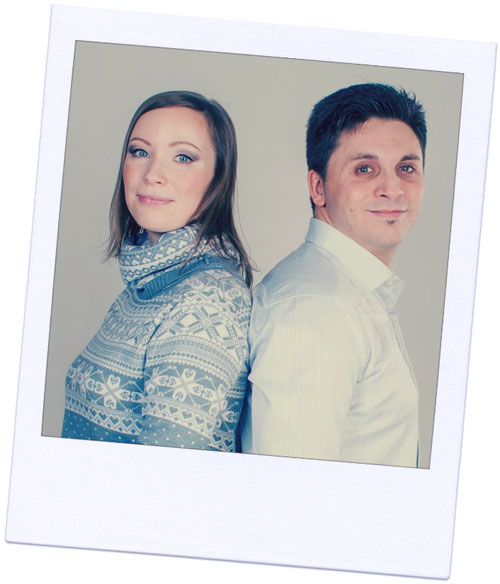 Hello! We are Davide & Anastasia the founders of st-petersburg-essentialguide.com.☺
We would like to let you know that apart from writing unique content for our travel website we can also help with the arrangement of your Airport Transfer, Private City Tour, and Russian Visa Support, or anything else you may need during your stay or the planning of your trip to St Petersburg Russia. Just get in touch with us today for more info!


---


From St Petersburg Sports return to St Petersburg Entertainment or go to the Homepage

DO YOU LIKE ST PETERSBURG ESSENTIAL GUIDE? HAVE YOU FOUND THIS PAGE HELPFUL?
---
If you do, please help others to find out about it. If you have a blog or website, or know someone who does, consider linking to us. Share the link on Facebook, Tweet it... you get the idea. Every link helps!