ST PETERSBURG CONCERTS in russia
WHERE TO GO FOR THE BEST
CONCERTS & SHOWS in the city

---
St Petersburg concerts include an exciting mix of top-notch Russian performances and musicians that everyone gotta see. Find out where to go with our recommendations! 

Throughout the year the city of St. Petersburg hosts a large number of remarkable concerts of classical music, opera, orchestra, and jazz to please everyone's ears and eyes.

Usually, all the major St Petersburg concerts are taking place in beautiful surroundings and historical palaces in a baroque and neo-classical style setting, right in the heart of the city, so with easy access on foot, by metro, or by taxi, depending on where your hotel is situated.

The beauty of attending these annual musical concerts and events is not only the great venues where they play but also how they play. The quality of the music performed by the Russian musicians is top-notch, and the diversity of the programs featured is very interesting and suitable for any music lover who wants to enjoy a lively performance.

Honestly speaking, if you're on a visit to Saint Petersburg, our cultural capital of Russia, you should not miss a philharmonic or a classical music concert, and its amazing acoustics or opera singers.

where to watch the best st petersburg concerts

---
If you're up for a unique musical experience find out where to go with our picking list of best venues for St Petersburg concerts below and have fun.

Concert Hall of Mariinsky Theatre

---
Address: Ulitsa Dekabristov, 37 | St Petersburg 19021, Russia | Phone: +7 812 326-41-41

"Outstanding Acoustics"

The Concert hall of the Mariinsky Theatre was opened by President Putin in 2006 and is a purpose-built concert venue with superb acoustics and stage management systems. Many private Russian people and companies contributed to the project and as a result of that, locals and visitors alike can hear unique performances by world-acclaimed orchestras and artists. The building was extended and now, in addition to the concert hall, there is also a restaurant, a café, a music shop, and rehearsal studios. The foyer of the Concert Hall is in constant use as an exhibition space with regularly changing exciting exhibits.

Details:
Metro:

Sadovaya or Sennaya
Website: www.mariinsky.ru/en/
Tips:

Bring your own refreshments and make sure you buy your tickets well in advance.

Shorts and t-shirts are not permitted.
Shostakovich Academic Philarmonia

---
Address: Ulitsa Mikhailovskaya, 2 | St Petersburg 191186, Russia | Phone: +7 812 240-01-80
"Grand Venue"

The Grand Hall of the Shostakovich Academic Philharmonia houses 1500 patrons and is one of the best concert halls in Europe with first-class acoustics. The Small Hall also boasts perfect acoustics and seats 500. Two restaurants complete the venue, a café where you can enjoy a Tiramisu or Danish crumpet with fresh fruit or cappuccino before the concert, or a restaurant which is open for lunch, dinner and evening meals. The interiors are lavish - ornate wall paneling, parquet flooring, white marble columns under crystal chandeliers.  Mobile phones must be checked into the cloakroom so that all can enjoy the music in peace.

Details:
Website: www.philharmonia.spb.ru/
Opening hours:

Mon - Sun,  from 11 am to 9 pm
Tips:

The Great Hall of Philharmonic is a beautiful place to see - even without the music. However, find a concert you are interested in and try to get tickets in advance. There are also very cheap last minute tickets, where you can sit any available seat.

Shorts and t-shirts are not permitted.
Oktyabrsky Grand Concert Hall

---
Address: Ligovsky Prospekt, 6 | St Petersburg 191036, Russia | Phone: +7 812 275-13-00

"Caters For All Age Groups"

The monolithic Oktyabrsky Grand Concert Hall was built in 1967 and has a nostalgic feel of Soviet governmental might. It was opened for the 50th anniversary of the Bolshevik revolution in 1917, hence its name, and underwent renovation in 2009. The building's façade features a huge stained-glass window which relieves the stark geometrical silhouette. The concert hall hosts a variety of actors, rock musicians, and dance and ballet collectives.  Famous yesteryear stars like Elton John, Dave Brubeck, Cliff Richard, Gina Lollobrigida, Duke Ellington, and other more modern names have performed here.

Details:
Opening hours:

Please see their website
Tips:

If you go to the hall by car make sure you come in good time before the beginning of the performance – it's really hard to find a place to park a car. The concert hall can accommodate about 4000 persons.

Shorts and t-shirts are not permitted.
Russian Musical Seasons

---
Address: Dvortsovaya Emb., 26 | St Petersburg 191167, Russia | Phone: +7 (981) 131-68

"Majestic Elegance and Russian Classical Music"

Take the opportunity to immerse yourself back to the times of luxury Russian aristocracy by visiting the architecturally elegant Grand Duke Vladimir's Palace, while listening to Classical music concerts performed by the Russian Musical Seasons Company. Prior to the concert, you will be able to view the interesting halls of the historical palace and have a welcome drink. The Russian classical music of Tchaikovsky, Rachmaninov, and other outstanding Russian composers will be featured. You can also take away as a Russian souvenir a carved profile silhouette of yourself by an artist. Seats are unassigned and the dress code is cocktail wear.

Details:
Website: www.rmseasons.com/en/
Tips:

The palace is not open to the public for an excursion, so if you want to go you must attend one of their evening music concerts, which are considered by many one of the best St Petersburg concerts.



State Academic Capella

---
Address: Nab. Reky Moiky, 20 | St Petersburg 191186, Russia | Phone: +7 812 314-10-58
"Brilliant Venue and Concerts, plus Excellent Acoustics"

The State Academic Capella is as old as Saint Petersburg itself and is considered Russia's No. 1 choir for its high degree of professional brilliance and name. Not just a choir, but an orchestra with its own concert hall which is the oldest in the imperial city. Founded originally as the residence of the Emperor Court Choir Capella, today this is a great venue to come to hear choral events, as well as symphonic, instrumental, and vocal concerts. Many worldwide famous musicians in the classical music sphere have performed here, so a visit to this place can be pretty much interesting.

Details:
Website: www.capella-spb.ru/
Opening hours:

Please see their website.
Tips:

This is one of the best places where you can attend some of the St Petersburg concerts and listen to classic music. Great acoustic, perfect chorus and orchestra! And still very cheap tickets. Shorts and t-shirts are not permitted.
Music Hall Theatre

---
Address: Alexandrovsky Park, 4 | St Petersburg 197198, Russia | Phone: +7 812 232-61-65

"Beautiful Russian Theatre"

This outstanding ornate century-old concert hall has a rich history and was once called the People's House Opera Hall. The building was finished by 1912 as the Opera House of Emperor Nicholas II. It also houses a Planetarium and is one of the best places to watch St Petersburg concerts. Today it's mainly known for its ballet performances although musicals are also performed. The talented choreographer Leonid Yacobson brought his ballet company together and it's only at the Music Hall Theatre that you can see his productions. This is a spectacular place to watch an opera, so pay a visit. There is no strict dress code, but formal or smart casual is recommended. 

Details:
Website: www.musichallspb.ru/
Opening hours: Mon - Sun, from 11 am to 7 pm

Tips:

Expensive drinks and food, so be sure to bring your own.

Free garderobe.

Shorts and t-shirts are not permitted.



where to buy tickets
---
To attend any of the St Petersburg concerts listed here you need to buy tickets. You can do that online through the official website of the hosted venue (recommended), as well as through the following websites: www.bileter.ru; or www.spb.kassir.ru. Also, you can buy tickets upon arrival directly at the box ticket office. However, buying tickets in advance is recommended as this way you're sure to get the best seats.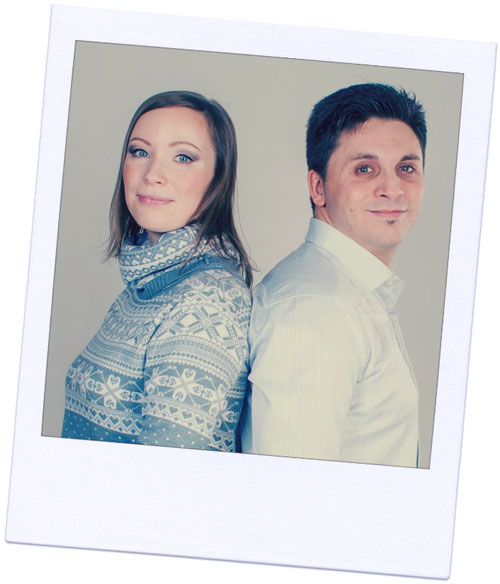 Hello! We are Davide & Anastasia the founders of st-petersburg-essentialguide.com.☺
We would like to let you know that apart from writing unique content for our travel website we can also help with the arrangement of your Airport Transfer, Private City Tour, and Russian Visa Support, or anything else you may need during your stay or the planning of your trip to St Petersburg Russia. Just get in touch with us today for more info!


---


From St Petersburg Concerts return to St Petersburg Entertainment or go to the Homepage

DO YOU LIKE ST PETERSBURG ESSENTIAL GUIDE? HAVE YOU FOUND THIS PAGE HELPFUL?
---
If you do, please help others to find out about it. If you have a blog or website, or know someone who does, consider linking to us. Share the link on Facebook, Tweet it... you get the idea. Every link helps!