ST PETERSBURG VACATION RENTALS


 best

3-,2-,1- Bedroom Apartment Rentals



---
Discover the best St Petersburg Vacation Rentals with our recommendations and enjoy a great stay in Russia.  

Today renting an apartment in St Petersburg Russia has become easier than before thanks to many online vacation rental sites such as Airbnb, VRBO, HomeAway, or Booking.com. However, finding a great apartment to stay is still a real challenge as the search can be very time-consuming.
At the time we're writing there are over 1000 St Petersburg Vacation Rentals. There are around 400 condo and apartment rentals to 600 studio vacation rentals. Hence, we don't doubt that anyone on the search can feel overwhelmed with so many choices.

But, if you have your heart set on vacation rentals we have good news! We've done the search on your behalf so that you can find a unique house rental for you to enjoy a memorable Russian holiday or a weekend with your family and friends.
We are confident in recommending the vacation rentals presented on this page because we've visited each propriety ourselves. And, we won't recommend something we don't like or a place we have not seen. So feel free to book with confidence!☺
best ST PETERSBURG VACATION RENTALS

---
To help you with your online search we've scouted out three of the best St Petersburg apartment rentals worth considering. Our choice is based on value, location, and traveler reviews. To get started just scroll down the page or click on the links below to learn more about each of them.

3-BEDROOM APARTMENT ON Anichkov Emb.
---
"Cool apartment within walking distance to many attractions and restaurants".

Central  - Whole Apartment - Sleeps 8 - 91  m² - Kitchen - Pet Friendly - Free WiFi
Conveniently located in the heart of the city on a 6-minute walk from Faberge Museum and 1.4 km from State Russian Museum, this beautiful, spacious, and comfortable apartment can be a great choice for those who want to find everything at their doorstep but don't want to feel swamped by the flow of the tourists, especially in summer. Top attractions, restaurants, bars, night clubs, shopping malls, metro, and museums are all reachable on foot or by transportation. The apartment is big, clean, and well decorated with everything you need to enjoy your stay in Russia.

2-BEDROOM APARTMENT ON ADMIRALTEYSKAYA
---
"A flawless modern apartment in the heart of Saint Petersburg".

Central  - Whole Apartment - Sleeps 8 - 110  m² - Kitchen - City View - Free WiFi
Situated just a 10-minute walk from St. Nicholas Naval Cathedral, St. Isaac Cathedral, and a 7-minute walk from Mariinsky Theater, this modern and well-appointed apartment seems to be a real gem. The location can be a perfect base for walking around the heart of Saint Petersburg, while the apartment itself is tastefully decorated, clean, roomy, and furnished with a real sense of style. The flat is big, clean, and very comfortable both for a short or long stay. If you choose to stay here you may end up wanting to move in!☺
1-BEDROOM APARTMENT near the hermitage museum

---
"A cozy apartment very close to the Hermitage Museum and the Neva River".
Central  - Whole Apartment - Sleeps 5 - 70  m² - Kitchen - Garden - Free WiFi

This one-bedroom apartment has everything you need to make your stay comfortable (kitchen, washing machine, etc). The location is perfect as you can reach almost all the main attractions, restaurants and cafes on foot, including the metro. The view on the Neva River and its proximity to the famous Hermitage Museum at night also adds a sort of romanticism in the air making it an ideal place for a couple. Situated in the heart of St. Petersburg, this well equipped and neat property offers a great location close to everything with easy check-in and check out.
Haven't found what you're looking for?
---
No worries! You can continue searching for different accommodation by using the search box below or clicking on the hotels and apartments you see on the MAP. Just zoom in and zoom out and hover to the price, or choose travel dates and hit the search button to keep searching.

Please note that on this page (St Petersburg Vacation Rentals) we have some affiliate links. If you book a room through our partner Booking.com, we receive a small commission at no extra cost to you. This helps us keep running the site and pay some bills. Please also keep in mind that when we've helped our site visitor, everyone wins. Our visitor, someone like you, gets the right lodging, for his/her personal needs and budget. Our referral partner gets a new customer. And in the end, we get a commission that enables us to stay afloat and keep writing helpful content for you.
Thanks for your understanding and support!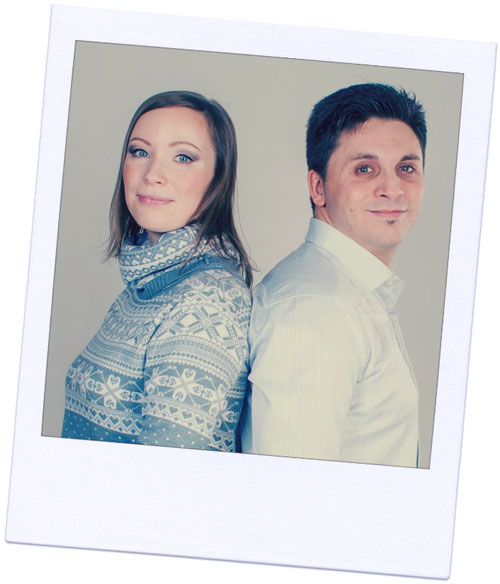 Hello! We are Davide & Anastasia the founders of st-petersburg-essentialguide.com.☺
We would like to let you know that apart from writing unique content for our travel website we can also help with the arrangement of your Airport Transfer, Private City Tour, and Russian Visa Support, or anything else you may need during your stay or the planning of your trip to St Petersburg Russia. Just get in touch with us today for more info!


---


From St Petersburg Vacation Rentals return to St Petersburg Russia Apartments or go to the Homepage


DO YOU LIKE ST PETERSBURG ESSENTIAL GUIDE? HAVE YOU FOUND THIS PAGE HELPFUL?
---
If you do, please help others to find out about it. If you have a blog or website, or know someone who does, consider linking to us. Share the link on Facebook, Tweet it... you get the idea. Every link helps!