St Petersburg by Car
All You Need to Know to Drive into Russia

---
Is it worth going to St Petersburg by car? Decide by yourself by reading this page! See our best recommendations and all requirements to drive into Russia. 

Going to St Petersburg by car from Finland, the Baltic States or from anywhere else is possible as long as you are confident about driving in stressful conditions after you cross the Russian border. There's an old saying that goes "Russia's got two problems – fools and roads" and it surely applies even today.☺
Driving in Russia can be interesting and it definitely gives you a lot more freedom than using public transport or going on a bus, even if the public transport system of the country is very efficient and economical. But accident rates in Russia are notoriously high due to bad roads and bad drivers.
Generally, the Russian roads are dangerous, bumpy and unimproved (mostly in the countryside), narrow and poorly maintained; while the petrol stations are still few and far between the cities.

When driving in Russia you will also see a lack of adequate signage, a complex Cyrillic alphabet (no English road signs), and keen-eyed traffic police (often corrupt, but not as much as in the past, at least in big Russian cities), that can make your car trip a difficult task. In addition to that, you should also expect huge traffic jams (both in and outside the city) and reckless Russian drivers who have a reputation for being careless and a bit aggressive.

For all these reasons, travelling to St Petersburg by car or just driving in Russia isn't really for everybody, but only for intrepid travellers and good drivers.☺
Fortunately, things have improved a little in the last few years, main roads and streets have been fixed and modernized, and, a new large motorway linking Moscow to St. Petersburg has been built, and a new motorway connecting St. Petersburg to Finland is underway.
However, from our point of view, if you plan such a road trip remember that the drive is very long, the state of the roads are still not very good, and traffic is very dense. Good for you a much better alternative would be taking the train, which is a lot faster, convenient, and more comfortable.
HOW TO TRAVEL TO ST PETERSBURG BY CAR

---
Now let's see in more details how to travel to Russia and St Petersburg by car. To get started just click on the links below or scroll down the page. Happy reading!
Before gOing to st petersburg by car

---
So, are you still thinking to go to St Petersburg by car? If so learn more below, and when you're on the road, don't forget that in Russia you drive from the right-hand side.
If your answer is YES, then before you go make sure to have all of the car's documentation in perfect order as the ever-hungry Russian police will quickly spot and fine any infraction.
Apart from being 18 years old and hold a driving license, to legally drive in Russia, you should have an International Driving Permit with a Russian translation of your license (better if certified), and the registration and insurance documents for the car (special car insurance).
If you have got all of the paperwork above plus a valid passport, and a Russian visa, then you are all set to go.
When you go to St Petersburg by car, 90% of the way you will be driving on the M10 or M11 highway (two busiest and most important highways in Russia). These two Russian highway connects the two largest Russian cities, Moscow and Saint Petersburg, as well the border with Finland.
When on the road, remember to never assume that Russian drivers to your left will behave in a civilized and sane way (like using their indicators, or stopping at red lights), but rather be careful. Pay attention to cars coming in the opposite direction or passing you on the left or right.
Maybe you wonder now, are Russians really so bad at driving? Well...

...We don't mean that all Russian drivers are crazy, but unfortunately, most of them are. Many Russian people drive aggressively and exceed speed limits almost always, no matter where they drive. So, do not expect any courtesy and always look front and back.
Forewarned is forearmed!☺
DRIVING FROM HELSINKI TO ST. PETERSBURG
---
When driving from Helsinki to St Petersburg by car expect to drive for about 400 Km and up to 5 hours, excluding 2-3 hours (sometimes even more) of long lines for customs and passport check at the Russian border near the town of Vyborg.
The road is generally fairly good, though it's narrow and not as good as in Finland. Along the way, you may find many trucks and cars on the roads (especially on weekdays), but not as many when you get closer to the city.

The positive side is when driving from the border to Saint Petersburg you will see several old Russian villages and a huge chunk of natural beauty, like green forests, lakes, and graceful hills.

Honestly, the wonderful views will be the best part of your entire car trip. We have travelled by car and bus from Finland to St. Petersburg several times, and each time was amazing, though sometimes the bumpy road didn't let us sleep.☺
Remember also that on the way you won't find any petrol stations or restaurants as you see in many European countries. So if you go, make sure to fill up the car with petrol and bring something to eat and drink with you.
DRIVING FROM tallinn TO ST. PETERSBURG
---
Driving from Tallinn to St Petersburg by car approximately takes 5 hours, excluding the time spent at the Russian border to check your passport and travel documents.
The travel distance between the Baltic capital and the imperial city is less than 400 km, and the scenery along the way is also amazing. You will drive through pine forests, medieval castles, old fortresses and Russian villages.

However, even if the view is wonderful, the roads, unfortunately, are not!

Generally, from Tallinn to the border at Narva the road is pretty good, but soon after the Russian border (from the town of Ivangorod to St. Petersburg) you may find yourself driving on a bumpy and narrow road filled with trucks and cars. So be careful!


DRIVING FROM MOSCOW TO ST. PETERSBURG

---
If for any reason you choose to drive from Moscow to Saint Petersburg by car, then expect to have a long adventurous experience.
We have heard many stories from our Russian friends who have driven a car to Sankt Petersburg from Moskva. Most of them keep saying that a trip like that is tiring, long, and stressful, but lucky for you today the situation is much better than it is used to be making things a little easier.

A trip to St Petersburg by car from Moscow approximately takes 12 hours, depending on traffic. The travel distance between the two cities is 700 Km, and the road in some sections isn't good and has only two lanes with an occasional third central lane to allow overtaking (except when you get closer to the city).

Before people were used driving only on the M10 (the old highway and most travelled), while now Russians can also choose to go through the new long toll motorway (M11). The new M11 motorway is easing the traffic and serving as an alternative route to the existing M10, which in the past was and still, it is laden with cars and many trucks causing traffic problems, long queues, and sometimes even car crashes, especially during winter.
Therefore, if you plan to go to St Petersburg by car from Moscow we recommend going through the M11 to drive faster and safer.

THE RUSSIAN BORDER
---
When you arrive at the border between Finland and Russia or Estonia and Russia, you will have to go through Russian Customs to check all your travel and car documents.
Generally, when crossing the two borders you may need to wait up to 24 hours before you can cross the Russian border. Here, you will get a queue number and a time when you can queue up at customs.
Also, the Russian guards will check your passport, visa, and car, plus they will give you a migration card (also distributed to passengers on incoming bus or train and at arrival control points).
However, in case you don't receive anything, then don't forget to ask for it and make sure it's stamped.
The migration card is very important for your registration and sojourn in Russia. So, don't lose it and keep it with you until you leave.
When at the Russian border, you will also see that the checking points have separate lanes for trucks, cars, and buses. Cars and trucks are processed in line, bikes can ride forward to the control point without standing in the queue. Buses such as Ecolines are also processed in the lanes, but they have priority because they have passengers on board.
Anyway, with an estimated number of 7 million people crossing the Finnish - Estonian - Russian border each year, expect to wait long hours in the queue, especially if you travel in the summer or during the weekend or bank holidays. In case you don't like standing in line, we remind you that you can also travel to St Petersburg by train or by plane.


THE RUSSIAN POLICE

---
Heard many stories about the Russian police? Your friends have told you those guys can be a real pain? Well, yes and no! It depends on many things.
You should know that, usually, the police target people who work illegally in the country, like Tadjiks and Uzbeks. Our guess is you aren't one of them☺. So, if you are just getting around the city as a tourist you should not experience any problems, but if you travel to St Petersburg by car, then the scenario might be a bit different.
Unfortunately, in Russia, the traffic police are still awful. You can be stopped even if you haven't done anything wrong, but you won't be able to prove that you are right. With signs hidden, some non-existent, and mostly in Cyrillic script, it would be easy to get confused and unwittingly commit a traffic offense for a foreigner. 

So, if you're thinking of driving in Russia, be careful, because you could be easily stopped, and the officers of the so-called State Inspection of Safety of Road Traffic (GIBDD) may try to find any excuse to fine you. This is not always the case, of course, but it can happen!

Why?
Because for some of them this is just one of the many ways to supplement their low salaries.
For example, we heard that they might fine you for not having a fire extinguisher and a first-aid kit, but also for driving under the influence of alcohol or for exceeding the speed limit.
However, today the situation seems not as bad as it was in the past, but since the corruption in Russia is widespread, when driving to St Petersburg by car or just driving around the city you should always expect the unexpected.
If you find yourself in such a situation be ready to open your wallet without complaining, or they may take your passport away if you don't pay them. So, if you see you can negotiate, give them something from 1000-2000 rubles for each agent and you will be fine.
how to RENT A CAR in russia

---
By now you should know that driving habits and enforcement are still poor in Russia, though things now are not worse like in the past. However, most of the tourists still tend to avoid renting a car in Russia by themselves and rather they prefer to travel by other means of transport, or they just hire a driver with a car, which is the best way to move around the city or outside.

If you're in the mood to drive to St Petersburg by car, remember that according to Russian laws, you need separate car insurance and written permission from the owner to take the car across the border. It should also contain an explicit list of countries where you are allowed to drive. Moreover, you need other documents to hold with you (see below for the full list of documents you need to cross the Russian border).

Instead, if you want to rent a car independently when you are already in Russia, then the first place to look would be at Pulkovo airport if you land there. Here you can find the major car rental companies such as Europcar, Avis, Hertz, and others. Please note that you can book a car online too before your arrival. No problem!

In the event, you are thinking to rent a car in Russia with a car rental agency remember you will need your passport and driver's license. You'll also need a credit card (debit or prepaid are not valid) to make a deposit against possible car damage that is not covered by insurance. And, be aware that many car rental agencies require you to be 21 years old to be able to rent a car, and have at least one year of driving experience. Others may require being much older and having more years of experience.
If you have not found a car you like from any of these international car rental companies, then you could also try with some local Russian company. Generally, they all offer a modest range of vehicles at each destination from cheap economy cars to luxury cars. If you're interested, look for Prokat Auto, Rent Motors, Storlet Car, or Arenda Car.
These local car rental companies may offer you cheaper prices, but keep in mind that their websites are usually in Russian, not all of which allow you to book in advance online, and their offer may be more limited as well.

In conclusion, when renting a car in Russia expect to pay for one day something like €50/$55 for an economy-class car, and up to €100/$110 for a luxury car, but the price is not standard and can vary from company to company.

things to know

---
Are you wondering what to bring with you to drive to St Petersburg by car? Below we have summarized all the documents you need to have.

So, before you go make sure you carry with you the following documents:
International Driving Permit and home Driver's license;
Passport and valid Russian visa, including the migration card;
Vehicle registration documents (be sure you have the original papers with the car, concerned relevant rental vehicle documentation);
Customs declaration, obliging you to take your vehicle back, out of Russia (received at the border);
According to your nationality (Let's say you are from Australia) you also need to get a translated and notarized copy of your current Australian driver's license.

After collecting all the necessary travel documents above, if you wish to travel to St Petersburg by car you also need to pay attention to the following Russian regulations:

The vehicle should be fully insured under a policy valid in Russia. Insurance carriers' offices are located at all crossing points.
A road tax is also payable upon entry to the country.
Travellers really should ask for a Russian stamp on their entry customs declaration form to avoid any serious troubles on departure!
The minimum age for drivers is 18 years.
As elsewhere in Europe, drive on the right, overtake on the left, and yield right-of-way to all vehicles coming from the right unless otherwise indicated.
Right turn on red is forbidden.
The use of seat belts is compulsory for front-seat passengers.
Drinking and driving are prohibited.

When you are going to St Petersburg by car don't forget about the speed limits:
20 kph (12 mph) in the residential zones;
60 kph (37 mph) in the built-up areas;
90 kph (60 mph) outside built-up areas
110 kph (68 mph) on highways.

And, the vehicle requirements:
TIPS AND RECOMMENDATIONS

---

If you really wish to travel to St Petersburg by car, you know now that it's going to be one long and stressful ride, but adventurous. Needless to say, going further is a much tougher challenge. But no worries, you'll be fine if you follow our tips & recommendations.☺
That said, if you have your heart set on a car trip, of course, it can be done, but remember that travel by car to Russia requires patience, time, and the right documentation of the car.
First of all, you should translate all of the car documents before you go to St Petersburg by car. Check with a travel agency that deals with trips to Russia about what documents you will or won't need.
Secondly, when renting a car in Russia, the staff may not ask you for all the documents, but the traffic police will so make sure you've got all you need to drive without any problems.
Thirdly, when planning to go to St Petersburg by car, be aware of the crazy Russian drivers, and remember also that petrol stations work in a different way than in Europe or elsewhere.

How do petrol stations work in Russia?
In Russia, you have to pay in advance at the kiosk. You just pull up to a pump and place the nozzle in the filler. Then, go to the kiosk and pay; the pump is switched on, and only then you can fill up the car with petrol.  For your information, the best thing about driving in Russia is that gasoline is cheap (less than 50 Rubles a liter).☺
If you decide to spend a night near or through the Russian border (a lot of people do this nowadays) make sure you find a hotel where you can park your car inside a secure area. Cars or bikes usually bring big bucks on the black market in Russia, so pay attention because it's very easy to get robbed.
There is no need to give money to cops unless you want, just politely insist they do all the paperwork. In most cases, they will just let you go, unless you have done something very stupid like driving drunk or on the wrong side of the road or breaking the speed limit by 60 km or more. In some cases, they can revoke your license.
Please note that when you are at the border of Narva, if you are in a hurry you can buy yourself a faster passage. In this way, you may bring down the queue from 24 hours to 12 hours. Sure, it's not that fast, but better than nothing.
We also recommend carrying a GPS and print the name of the cities to which you are going to travel in the Cyrillic alphabet, in order to recognize their names in the signs. There are mobile apps like Yandex or Google Maps that allow you to monitor traffic on Russian highways, Yandex being made in Russia is more accurate.

Be aware that when you drive in Russia you must circulate on the right, speed limits are 60 km/hour in urban areas and between 90 and 100 km/h on roads and highways; it is mandatory to have your seat belt on; it is forbidden to use a mobile phone while driving; alcohol is totally prohibited (maximum permitted Blood Alcohol Level is 0.03%), etc.
Keep in mind that there are enough police officers conducting road checks, whether is speed controls via radar or using breathalyzer checks, but if you respect the rules you should have no problems.
If you're in St. Petersburg and you are planning to go somewhere by car, for instance, Peterhof and Tsarskoye Selo, or anywhere else in or out of the city, you can rent a car with a professional driver with us.

☺

When you book with us you will be picked up at your hotel, and you will travel in comfort and have peace of mind. On the contrary, if you wish to rent a car by yourself we recommend using websites that explore and compare different car rental offers such as Rental Cars.
Remember, if you plan to go to St Petersburg by car most car rental companies don't allow you to cross the border with a rented car.

Enjoy your trip to St Petersburg by car!☺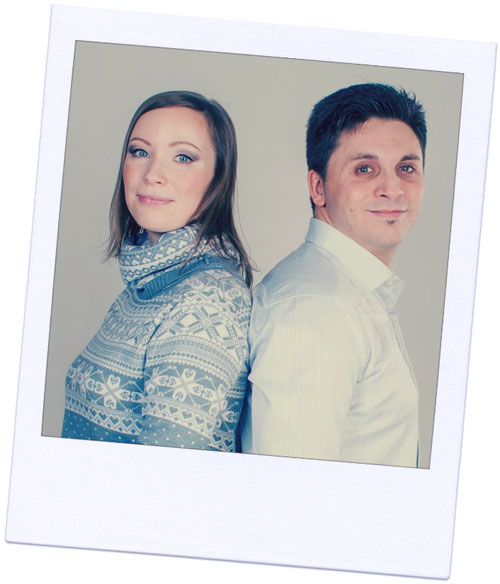 Hello! We are Davide & Anastasia the founders of st-petersburg-essentialguide.com.☺
We would like to let you know that apart from writing unique content for our travel website we can also help with the arrangement of your Airport Transfer, Private City Tour, and Russian Visa Support, or anything else you may need during your stay or the planning of your trip to St Petersburg Russia. Just get in touch with us today for more info!


---


From St Petersburg by Car return to Travel to St Petersburg or go to the Homepage

DO YOU LIKE ST PETERSBURG ESSENTIAL GUIDE? HAVE YOU FOUND THIS PAGE HELPFUL?
---
If you do, please help others to find out about it. If you have a blog or website, or know someone who does, consider linking to us. Share the link on Facebook, Tweet it... you get the idea. Every link helps!