STRELNA
tHE nATIONAL cONGRESS pALACE

---
The small town of Strelna hosts thousands of visitors each year, and at just 19 kilometers west of St. Petersburg, this coastal suburb represents both old and modern-day Russia.

Originally developed by Peter the Great, Strelna is home to several famous Romanov landmarks, including The Travel Palace, the first landmark and Peter's primary residence during his trips to the naval base in Kronstadt.
Following WWII, the palace served as a hospital and kindergarten, but in 1987, it was placed under the protective auspices of the Peterhof State Museum-Reserve.
The main attraction of Strelna, of course, is the Strelna Palace, also known as Konstantinovsky Palace, which was the imperial residence for Peter the Great's second son, Konstantin Pavlovich. Today, it's also known as the "Palace of Putin," to honor President Vladimir Putin's great efforts toward the restoration of this aristocratic manor, which was completely destroyed in WWII.
Visible from the road, this soft yellow baroque masterpiece now stands restored to its original glory and converted into an exquisite state conference center and sophisticated presidential residence, with grand meeting rooms that capture the authenticity of its imperial history.
Officially named The National Congress Palace, it has been a prestigious setting for meetings between foreign heads of state, as well as both the 2006 G8 and 2013 G20 summits.

a look inside the strelna palace

---
Interested to visit the Strelna Palace? If so, click on the links below or scroll down the page to learn more.

more about the palace & park

---
The Strelna Palace, now better known as the Putin's Palace has been transformed from a derelict to its original grandeur and the grounds transformed into a fairyland of pathways amidst gardens, fountains and canals.
Within the complex you can find The Baltic Star Hotel, a 5-star property where foreign leaders stay, and The Consular Village, which has 20 delightful private cottages for rent. Strelna is a popular event and wedding venue, a must-see historical landmark and the perfect place to experience where old Russia and new Russia are proudly joined.
If you plan a guided visit there, only scheduled guided tours are available, you will come across the below three main sites:
The Travel Palace (Also called The Wooden Palace of Peter the Great, the site offers exhibitions about Peter I lifetime).
The Konstantinovsky Palace (Restored by the Russian government in honor of the 300th anniversary of St.Petersburg, the site offers several exhibitions of important artworks such as those of M. Rostropovich and G. Vishnevskaya and others).
The Strelna Park (A beautiful huge green open space with trees and gardens, fountains and canals).
Visitors describe their visit to the whole Strelna complex as breathtaking and brimming with history. We also have been there once and without doubt it was worth our time.☺

interesting facts
---
You might find it interesting to know that the palace was Peter's first choice as successor to the famous French Versailles, but after commissioning French architect Jean-Baptiste Alexandre Le Blond to help him realize this dream, Le Blond advised against it due to the unstable marshlands.
So Peter looked towards building Peterhof to fulfill his vision of a Russian Versailles. It was this and Peter's death that rendered The Strelna Palace unfinished and used as a wine cellar for 40 years, until  1797, when Konstantin Pavlovich resumed construction under the architectural expertise of Luigi Rusco and Andrei Vorokhinin.
Rumors have it that the palace is haunted due to its history of having been a sanitorium and once used as an Arctic College.

where to buy tickets
---
Entrance tickets can and should be bought online through the palace's official website, or at the tour desk inside The Konstantinovsky Palace. Please note that excursions are provided ONLY on the day on which tickets are purchased.

how to get there
---
Situated not far from St. Petersburg you can easily reach Strelna by Bus or Tram, or much better by Car. Taxi is another alternative.

You can also take the Metro to Leninsky Prospect Metro Station and then take the Minibus N. 103 or 420. Also, you can go to  Avtovo Metro Station and later take the Minibus N. 200, 210, 224, 300, 404 or 424 as well as the public bus N. 200 and 210 or the Tram N. 36 or 60.
Other Metro stations you can reach are Baltiskaya Metro Station (Minibus 404/T-4) and Veteranov metro station (Minibus N. 343, 392, 850).
Lastly, you can also take the train to Strelna by getting off at the Baltisky Train Station (bound for Oranienbaum or Kalishe). From there you take the Minibus t-300, t-103 or t-424.

practical information
---
Address: St. Petersburg, pos. Strelna, 3 Birch Alley

Metro: There is no metro stations nearby as the site is outside St Petersburg
Open: from 10:00 am or 12:00 pm to 18:00 pm. Closed Wed.
Telephone: State complex "Palace of Congresses" +7 (812) 438-5334; Excursion service +7 (812) 438-5365
Website: www.konstantinpalace.ru/
Admission: 150 - 400Rubles to tour the site with a Russian tour guide. Excursion in English 3.000Rubles (1,5 hour up to 15 people, each participant has to pay individual admission 300Rubles).
Photo & Video: Very strict policy apply
Accessibility note: No ramps or lifts available
tips & recommendations
---

If you would like to visit Strelna Palace keep in mind that you can enter the building and its park with a scheduled tour only, which changes daily. Please also note that visitors are advised to arrive early, limited to 15 people per tour. Tours last an hour and tickets sell fast.
If you plan to reach the Palace on your own via public transportation please pay close attention to stops and ask around, as schedules are not always announced.
Make sure to call before visiting, to make sure it's not closed for the State events.
Excursion service for foreign citizens accompanied by an interpreter is possible only with advance booking for an organized group.
Before the start of the tour, it is necessary to present an electronic ticket (on any medium), plus provide your passport. Don't forget this is an official government building.
If you take a taxi to go to Strelna keep in mind that reservations for a cab are recommended for the return trip, as getting a taxi in Strelna is not convenient.
accommodation nearby
---
Our picking list of Hotels nearby Strelna

must-have travel resources
---
Our picking list of essential travel resources for your trip to Russia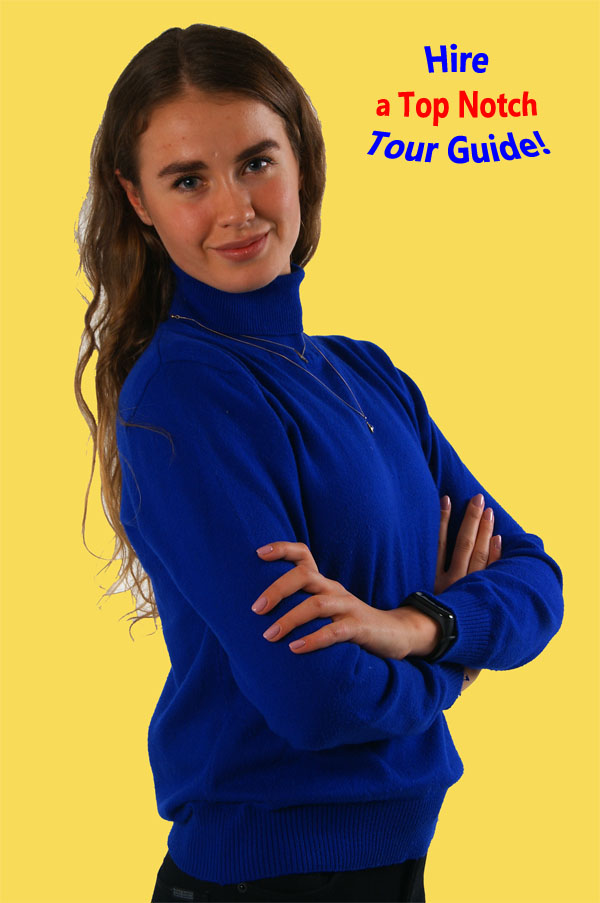 LOOKING FOR A PRIVATE TOUR?

Book a guided city tour with one of our professional tour guides, and get the most out of your visit to Saint Petersburg, and beyond.

---


From Strelna return to Imperial Estates Near St Petersburg or go to the Homepage

DO YOU LIKE ST PETERSBURG ESSENTIAL GUIDE? HAVE YOU FOUND THIS PAGE HELPFUL?
---
If you do, please help others to find out about it. If you have a blog or website, or know someone who does, consider linking to us. Share the link on Facebook, Tweet it... you get the idea. Every link helps!