Spring in St Petersburg Russia
What to Expect, Packing Suggestions,
Things to Do

---
Spring in St Petersburg - part of March, April, May, and the first part of June - typically starts out cold and often windy.  In fact, these days or weeks will not be what you might think of as "spring".

In Spring our city gradually comes to life after a very long and cold winter. During this season the snow packs and ice blocks melt, and the first rays of the sun make the days brighter and warmer, the city casts off its winter mantle and embraces the spring sunlight.
Warm weather and the arrival of the sun always means it is time for fun: great festivals, concerts, exhibitions, new bars, and restaurants had happy faces everywhere is what to expect when you come during the springtime.

Spring in St Petersburg is considered low season. All the tourist sites will be easy to access and flight tickets to Russia will be cheaper. Moreover, during this time, you can see the beauty of the first blossoms peeping from the charming parks in St Petersburg and you can enjoy the shining sun and be entertained by the first haunting notes of Russian street musicians while walking on the famous boulevard Nevsky Prospekt.
Maybe, you may also feel a vibrant sense of re-birth as the days grow longer and Russian people start to go out filled with joy because the Russian winter has ended and the summer is coming.
If you're looking for a way to cut down your travel costs and you wish to skip masses of tourists, then spring can be a good time to visit Russia's Northern Capital.☺
about SPRING IN ST PETERSBURG

---
Wondering what to expect in spring in St Petersburg? To find out keep reading below and/or click on the links to fast-track to that section.

WHY VISIT ST PETERSBURG IN SPRING

---
Spring in St Petersburg is not a bad time to come because the number of visitors swarming in on the city is small compared to the summer months and lodging is relatively cheaper. Also, the snow packs melt, the frowns of winter turn into the smiles of spring, and religious and cultural events in the city carry on at a frantic pace.

The two nicest months of spring are April and May. This two-month period hosts a large number of Russian holidays and several celebrations such as the Russian Orthodox Easter, Victory Day, St. Petersburg City Day, and the Spring and Labour day.
Along with the city's celebrations, you can also find several music festivals such as the brilliant Jazz Spring International Festival, the Sergey Kuryokhin International Festival, the International Festival of Military Brass Bands, and the cool Musical Spring International Festival.
Alternatively, you can also take a tour around the city, stroll in the fascinating parks and gardens or see hundreds of interesting museums and cathedrals in relative peace.
From great baroque or contemporary music to interesting museums and decorated Russian Easter eggs or traditional Russian food and the unique sight of the ice from Lake Ladoga floating down the city's waterways out into the Gulf of Finland, there are many reasons to visit Saint Petersburg.

Temperature ranges
---
If you plan to come in Spring expect the first signs of warm weather in May only, when the temperatures begin to rise to 10°C/50°F. Before that time, don't be surprised if it is still cold and snow covers the ground with 5°C/4°F maximum. Usually, temperatures reach a high of 9°C/48°F in April and 15°C /60°F in May.
This means that the city might be quiet chilly during this season, at least till the end of April and beginning of May. However, we've seen a radical change in temperatures and our local climate in the last 3 years so take these numbers as a general guide only.


WHAT TO DO & see

---
Spring in St Petersburg is a perfect time to come if you are a big art connoisseur - during this time of the year museums are nearly empty compared to the summer days. So you can walk through the museum taking most of it.
If you're more of a culturally minded visitor, then you should come at the end of May and take part in the remarkable event called "Saint Petersburg's Night of Museums". During this event the museums open their doors for visitors in the evening and at night, preparing special programs, such as daily exhibitions, concerts, plays, master classes, and even historical reconstructions.
Spring in St Petersburg is also the right time for festivals, religious celebrations, and concerts. For example, don't miss the popular Shrovetide (Maslenitsa) celebration in March and the Russian Orthodox Easter; or the International Women's Day, celebrated on March 8th. During these bank holidays everyone get a day off and both woman and man are out in the street having fun.

The folkloric Maslenitsa celebration, a folk holiday dating back to Pagan times, is all about eating Russian pancakes. Over this time, for one whole week, starting on March 17th at the Kirov central park of culture, Russians look forward to mounds of buttery bliny, swing rides, and the burning of a Maslenitsa effigy.
In comparison, the Russian Easter celebration is much more focused on the religious aspect; although, as it marks the end of Lent, there is also a fair amount of eating involved too. Perhaps because of the long winter, Easter is celebrated more enthusiastically here than in the West.
During this time, Kulich, a raisins cake, Paskha, a cottage cheesecake, and painted hard-boiled eggs are eaten everywhere. Bells begin to ring out across the city, local families go to church and then meet together to eat decorative meals and celebrate this event.
If you come in spring, take also some time to walk down the famous Nevsky Prospekt and visit some of the many cafes, restaurants, and shops scattered along the streets to refresh your mouth, stuff your stomach, or buy some Russian souvenir.☺

WHAT TO pack

---
Spring in St Petersburg can be fickle and unpredictable. In fact, it can still be very chilly until the middle of May with temperatures ranging from a distinctly cool 0°C to a comfortable 15°C, and the chance of heavy snowfall.

So to prepare yourself, you should bring comfortable warm shoes and warm clothes, such as a polo neck sweater, a woolen overcoat, waterproof footwear, and hat and gloves, just in case.
For ladies, thick tights and a long-sleeved cardigan to wear with a smart dress is good. If you plan to come at the end of May, then it would be a good idea to pack a pair of T-shirts, a spring jacket and cozy footwear. Also bring with you an extra sweater for any sudden dip in temperature, which usually occurs in the evening time.

As the spring in St Petersburg brings with it rainy days, make sure to bring a raincoat or umbrella, plus tough shoes or boots to cope with the mud that unfortunately is everywhere in April as the snow gradually melt.
TIPS AND RECOMMENDATIONS

---

You should know that if you come to visit us in March or April you won't be able to enjoy Peterhof fountains - one of St Petersburg's main tourist attractions with over 200 bronze statues. Also, it won't either be possible to go on a riverboat tour along the city's rivers and canals at least until the middle of May.

Russian Easter, although not an official public holiday, is the most important date in the Orthodox calendar and, for those interested, the rituals involved are fascinating and very beautiful, with candlelit services running late into the night on Good Friday, and the Resurrection celebrated for a full week afterward.
The Musical Spring in St. Petersburg festival, which runs for almost a month in late April and May, is a more eclectic affair than the more famous Stars of the White Nights Festival the month after, but always has plenty treats for music lovers.

Remember, spring in St Petersburg is also a good time to come, not only because there are fewer tourists, but also because of the low season hotel rates. So you can save money and explore the cultural capital of Russia quietly and cheaply.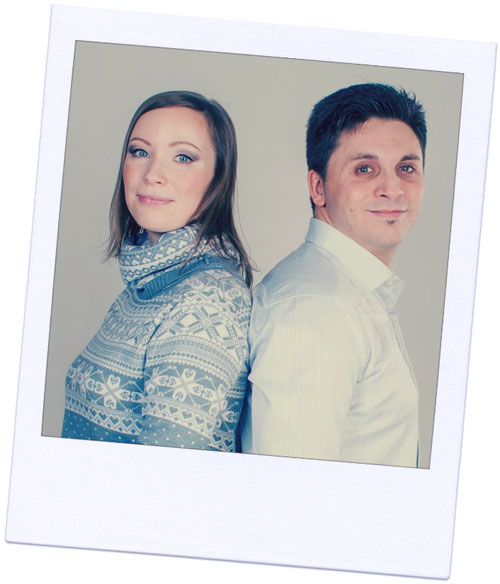 Hello! We are Davide & Anastasia the founders of st-petersburg-essentialguide.com.☺
We would like to let you know that apart from writing unique content for our travel website we can also help with the arrangement of your Airport Transfer, Private City Tour, and Russian Visa Support, or anything else you may need during your stay or the planning of your trip to St Petersburg Russia. Just get in touch with us today for more info!


---


From Spring in St Petersburg return to Weather in St Petersburg or go to the Homepage.

DO YOU LIKE ST PETERSBURG ESSENTIAL GUIDE? HAVE YOU FOUND THIS PAGE HELPFUL?
---
If you do, please help others to find out about it. If you have a blog or website, or know someone who does, consider linking to us. Share the link on Facebook, Tweet it... you get the idea. Every link helps!