St Petersburg by Boat
A Great Way to See our "Venice of the North"

---
Getting around St Petersburg by boat is definitely one of the best ways to enjoy a romantic sightseeing trip in the city.

Built on the water, on numerous islands, the city of St Petersburg is very famous for its graceful canals and bridges, that's why it's also known as the "Venice of the North". With more than 70 rivers and canals winding their way through the city and more than 400 elegant bridges crossing them, so a trip on a boat is really a must.

Getting around St Petersburg by boat is not really convenient or a common thing among locals as there are very limited routes but taking a riverboat cruise along the famous Neva River is a wonderful experience that we always recommend to our visitors. By water, you will take in the stunning neo-classical architecture of the city and its spectacular bridges from a different view, and enjoy a romantic atmosphere.

If you would like to try, you should know that there are various forms of water transportation in the city to choose from. Among them, you can find Aquabus, Hydrofoil, and large or small Boat. All of them have emerged over the years to facilitate the daily life of locals living on the islands, while others have become an interesting means of transport for foreigners to exploring the city differently.

Today, for some residents, getting around St Petersburg by boat can be an alternative way to avoid the daily traffic, while for you, it can be a nice day spent on the water.☺

HOW TO get around ST PETERSBURG BY BOAT

---
If you want to have the unique opportunity to feel St Petersburg's charm and its romantic atmosphere, then take one the following water transport mentioned below, especially during the White Nights Festival. To get started click on the topic below to fast track to that section.

BASIC INFORMATION

---
Anyone who arrives in the Sea Capital of Russia from June to September, can enjoy the beautiful city's views and famous sights by using several types of water transport.
In fact, if you choose to get around St Petersburg by boat during this time you can see the grandeur of the waterways, some of the royal palaces and parks on the banks of the Neva River, and you can also see the famous drawbridges at night – all visible from a long way off.
However, before you jump into one of these water transports, you should know that the local water taxi is only a public transport used mostly by commuters that have set specific routes across the Neva River, even though anyone can take it.

The boat and hydrofoil are run privately and aimed mainly at tourists. So your best choice!
For example, if you take the hydrofoil, you will get to Peterhof by sea, while if you take a boat tour, you will sail across the famous rivers and canals of St Petersburg and enjoy a scenic city trip on the water.

For your information, you can buy boat tickets upon your arrival, in order to do that you need to walk down to the river (all boat stops are there) and then look for the sign of ticket office (Kacca), or you can buy your boat tickets online before you come from us, just choose what river cruise you intend to do. With our help, you can skip the line and save time, especially if you come during the high season, so in the summer.


ST PETERSBURG BY AQUABUS

---
The Aquabus is mainly used by local commuters for daily travel in the city.

Basically, you have more than 20 yellow water taxi called Aquabus ready to take you along some of the famous sights of the large Neva River. This public boat can be your cheapest option if you're on low budget travel and you don't want to miss a ride on the water.
You will recognize the Aquabus by their distinctive yellow roofs installed across the city river, from where you will buy also your ticket. No worries! Now all information is in English too - but you will not find any live commentary on board as you can find on a private boat tour, plus you won't cover all the main St Petersburg attractions, but just a few. Also, very limited routes apply when you take this boat, so you can't get anywhere in the city.

Tickets can cost 150Rubles (€1.70/US$2.00) for a single trip, with tickets for children aged 5 to 10 and for large items of luggage costing 100Rubles (€1.00/US$1.30). Children under five travel for free.
However, if you take the water taxi that goes to the Russian town of Kronshtadt (located on the island of Kotlin in the Gulf of Finland - Kronshtadt line) remember that the ticket will cost you more. The further you go, the more you pay!

According to their specific route each boat can carry up to 35-12 passengers, (though the boat to Kronshtadt will be larger - 70 seats) and can reach a speed of 60 kilometers per hour. Generally, these boats run from June to September, every 10 to 15 minutes, each day of the week, from 8 am to 8 pm.
Please see below the routes.
City River Transport Routes:
"Central line" from Universititetskaya Embankment to Sinopskaya Embankment.
"Nevskaya line" from Sverdlovskaya Embankment to Rybatskiy Pr.
"Primorskaya line" from Arsenal'naya Embankment to Primorskiy Pr.
"Kronshtadt line" from Arsenal'naya Embankment to Kronshtadt.
THE HYDROFOIL

---
Known as Meteor, the Hydrofoil is used both by locals and tourists to go to Peterhof only.

If you are thinking about visiting the so called pearl necklace of the Northern Capital and you want to make a short trip outside St Petersburg by boat, then why not try the hydrofoil.

The hydrofoil is the fastest and most comfortable way to go to Peterhof. A one-way ticket currently costs about 700Rubles (€8/US$10), while a round-trip costs 1200Rubles (€14/US$16). Please note that tickets don't include the entrance to the park.
You will leave and buy your ticket from a small landing stage on the River Neva near the Winter Palace or in front of Admiralty. However, if you decide to buy tickets somewhere else, for example from us, you will pay a little bit more, but in return, you will get your tickets delivered to your hotel or sent to you by email, and you'll skip the line at the ticket office.

For your information, the average travel time to get to Peterhof by hydrofoil is no more than 40 minutes. You will arrive directly at Lower Park where the fountains are situated. Then, to go back, you will leave also from there.
The hydrofoil runs on a daily basis and operates only during the summer.

ST PETERSBURG BY BOAT

---
Boat tours are very popular across visitors and residents who want to sail along the city's rivers and canals.

There are many St Petersburg Tours in the city you can book, but taking a boat tour should be on your to-do list because from the water you'll get amazing city views. You will be able to navigate throughout interesting historical routes that the local water taxi does not cover. Moreover, if you take the popular Midnight Boat Tour you will enjoy the picturesque scenery of Saint Petersburg at night.

If you're wondering where to look for a boat tour you can find them on near several bridges of the city rivers and canals. To spot one, you should just walk up and down along the famous Nevsky Prospekt and look for their boat stops.

Usually, getting around St Petersburg by boat costs from 600Rubles to 800Rubles (€7.00-€9.00/US$8.00-US$11.00), but the price varies - it depends on the place where you take the boat, the tour company you choose, and the time chosen to ride a boat (for example, an excursion at night is more expensive). If you choose to cruise privately, then it will cost you a little more.

Remember these open riverboat tours run on a daily basis at different times of the day, but only from the middle of May to late September. Some boatd are smaller and private, others are large and open to everyone.

TIPS AND RECOMMENDATIONS

---

Visiting St Petersburg by boat is really one of the best ways to do sightseeing in the city of Peter the Great  - but above all, is the way to go if you want to make your visit to the Venice of the North fascinating and memorable.
If you're up for a riverboat cruise, we recommend taking one of these boat tours along the Fontanka River or Nevsky Prospekt or near the famous Saviour on the Spilled Blood Church. We've tried them all and it was perfect.

Also, if you don't like to spend time in the queue, you could always ask your hotel to book a riverboat tour for you. But, if you want to save money, then you should search on the internet and buy your tour package or tickets on-line by yourself.

We've cruised St Petersburg by boat on different occasions over the last years, and it is something that you should not miss if you have time and money. We're sure you will like it as much as we did.☺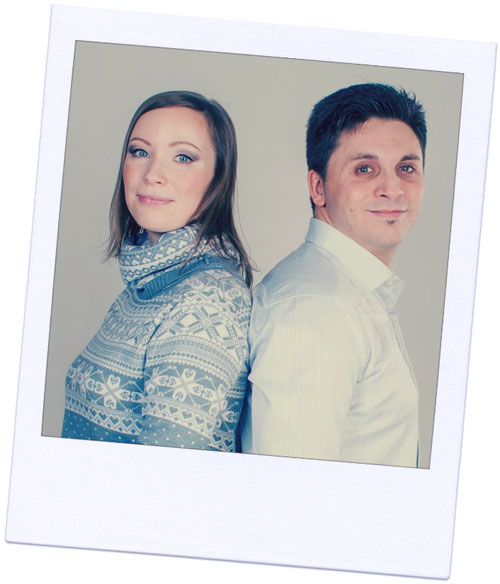 Hello! We are Davide & Anastasia the founders of st-petersburg-essentialguide.com.☺
We would like to let you know that apart from writing unique content for our travel website we can also help with the arrangement of your Airport Transfer, Private City Tour, and Russian Visa Support, or anything else you may need during your stay or the planning of your trip to St Petersburg Russia. Just get in touch with us today for more info!


---


From St Petersburg by Boat return to St Petersburg Public Transportation or go to the Homepage.

DO YOU LIKE ST PETERSBURG ESSENTIAL GUIDE? HAVE YOU FOUND THIS PAGE HELPFUL?
---
If you do, please help others to find out about it. If you have a blog or website, or know someone who does, consider linking to us. Share the link on Facebook, Tweet it... you get the idea. Every link helps!